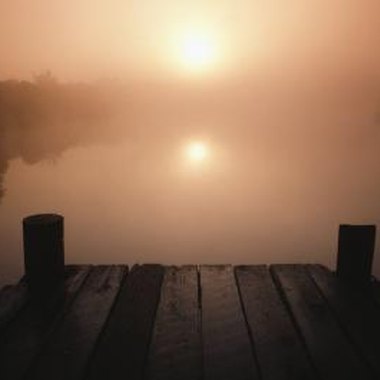 Caseville is a town of approximately 2,700 people located on the shores of Saginaw Bay, which is part of Lake Huron. The town features a number of parks, including both state and county parks, and its location makes it a favorable destination for fishing and swimming, as well as other outdoor activities.
Caseville County Park
Caseville County Park is located near the center of Caseville, on the shore of Saginaw Bay. It features 197 sites for camping and mobile homes, featuring electrical, water and Internet service. These sites can be booked for lengths of time ranging from a day to an entire season. The park also has a beach, and visitors can fish or launch their boats nearby. It hosts various events in the spring, summer and fall.
Albert E. Sleeper State Park
The Albert E. Sleeper State Park is located about five miles outside Caseville's center, along Port Austin Road. It has a beach for swimming on the shore of Rush Lake. The 723-acre park offers visitors 239 campground sites, featuring electrical hookups and bathrooms. Some sites also offer cabins. The park features trails ranging from one-fifth to two miles in length, which are open to hiking, mountain biking and cross-country skiing. The park also features a picnic area and shelter, a playground and a sanitation station. It is open for hunting.
Smaller Parks
Caseville contains a number of small parks located along the Lake Huron shore. These are the Philip County Park and the Thompson County Park. Both are located on Port Austin Road. The former is about six miles away from the town center, near the Albert E. Sleeper State Park, and the latter is about nine miles away.
Just Outside of Town
The Oak Beach County Park and the Port Crescent State Park are about 10 miles east of the center of Caseville in neighboring Port Austin. Oak Beach is the smaller of the two, ranging over 46 acres, while Port Crescent is about 600 acres in size. Both parks have camp sites, beaches for swimming, and access to fishing. Port Crescent also has trails for hiking and cross-country skiing and allows hunting.
Photo Credits
Gary Faber/Digital Vision/Getty Images