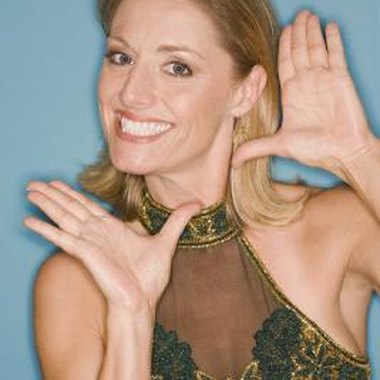 Beauty pageants serve as a popular form of entertainment and have grown to be a prominent aspect of culture in the United States. Pageants allow the contestants to compete for an array of prizes, from tiaras and trophies to scholarships and grants. The pageants in Missouri come in all sorts of categories and have different guidelines, criteria, events and rules.
Miss Missouri USA Pageant
Miss Missouri USA is the pageant that selects the Missouri delegate for the Miss USA competition. Women who wish to join this pageant must be at least 18 and under 27 years of age, a resident of Missouri, and never have participated in a previous national Miss USA pageant. Interested candidates can register online for free. Miss Missouri USA consists of a preliminary competition, held the week before the pageant. The winner, runners-up and semifinalists receive funds to further their education, usually in the form of work-study aid or grants.
Miss Missouri Teen USA Pageant
In August, 14- to 17-year old teens and 18- and 19-year-old young women vie for the title of Miss Missouri Teen USA. The winner represents the "Show-Me State" in the national Miss Teen USA pageant. Just like the Miss Missouri USA pageant, it is run by the Miss Universe Organization. In addition to age requirements, contestants must have been a resident of Missouri for a period of six months and a United States citizen. No fees are required to register for the pageant. Participants in the pageant receive scholarships.
Miss Missouri Pageant
The Miss Missouri Pageant is a preliminary for the Miss America competition, which awards scholarships to young women. In the weeks leading up to the state-level competition, pageants are held at the local levels to choose representatives for the state pageant. Contestants must be 17 to 24 years old; a high school graduate by the time of the state competition; resident of Missouri or a full-time college student in the state with a minimum 12-hour class load; and a U.S. citizen. Contestants must submit the proper paperwork for participation in the local pageant and must support a charity platform. All contestants compete in the interview, talent, evening wear and on-stage question categories and are judged by a panel of five to seven judges.
Mrs. Missouri America Pageant
The Mrs. Missouri America Pageant gives recognition to the accomplishments of married women throughout Missouri. The winning candidate earns the right to participate in the national Mrs. America pageant. In order to compete for Mrs. Missouri, contestants must be at least 18 years of age, a married female, be a resident Missouri and a U.S. citizen. In 2011, the application fee was $250, and forms are available online. There are three categories in the preliminary and final competitions: swimsuit, evening gown and a personality interview with each of the five judges. The pageant typically takes place in early September.
Other Missouri Pageants
Missouri is home to several local competitions tied to fairs and festivals. In Moberly, the Randolph County Fair hosts a pageant for local boys, girls and women. The male competition is open to boys age 3 to 8, and the female competition is open to girls age 3 to 17 and young women who are 18 to 22. In addition, Missouri is also home to its own chapter of American Coed Pageants, headquartered in O'Fallon. According to MissouriCoed.com, the 19-category competition is touted as tone of the most popular pageants in Missouri. Infants, toddlers, teens and adults compete for scholarships, awards and prizes each year.
Photo Credits
Jupiterimages/Comstock/Getty Images