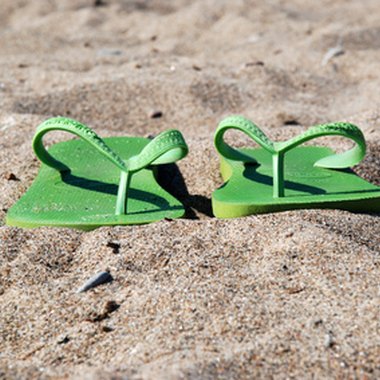 With its industrial and military ties, large immigrant population and presence of several low-income neighborhoods, Oxnard can sometimes get a bad rap in Ventura County, where well-heeled suburban families, Earth-conscious surfers and Los Angeles commuters intermingle to create a complex community. But Oxnard, with its airport, miles of beaches, convenient access to San Fernando Valley and culturally vibrant downtown, is a great place to visit or do business. Visitors looking for budget-friendly motel accommodation will find plenty of choices.
Airport Access
The Flamingo Motel is a couple of miles from the Oxnard Airport and a short drive to the Ventura Municipal and River Ridge golf courses. Basic amenities include a microwave and refrigerator, wireless Internet and plasma televisions in some rooms. Visitors needing a smoking room or pet-friendly room should request these upon making reservations, and you can ask about discounts for business stays or extended stays. Be aware that the Flamingo Motel is located near La Colonia Road in Oxnard, which although quite safe during the day and home to many families, is not somewhere to take a late-night stroll because of occasional crime and gang-related activities.
Family Friendly
The Vagabond Inn Oxnard offers free daily newspapers, breakfast and wireless Internet. Kids can splash around in the heated pool, and parents pay no additional fees for children under age 18. In-room refrigerators and microwaves make it easy to store juice boxes or make some popcorn as kids unwind watching cable TV after a long day at the nearby Gull Wings Children's Museum, which features arts and crafts classes, music and story time. Families needing extra legroom can reserve the family suite or adjoining rooms, and baby cots are available upon request.
Beach Access
The Palace Inn motel in Oxnard is within four miles of Oxnard Shores Park and the Channel Islands Harbor, with its novelty shops and seafood restaurants. The harbor is a base for many fishing charter, whale watching and sailing trips, and it can be fun to watch crews hosing down boats, maintaining sails or swapping tall tales after a day at sea. The locally owned and operated Palace Inn offers basic amenities including free local and long-distance calls and wireless Internet. Upgrades include suites with Jacuzzi tubs, plasma televisions and kitchenettes equipped with microwave, stove, fridge and sink.
Tennis
The Casa Via Mar Inn motel in Oxnard's Port Hueneme neighborhood features six tennis courts for guests interesting in swinging rackets between business meetings or sojourns to the nearby beach. Guests can enjoy a free hot breakfast or donuts, $1 happy hour beverages and complimentary copies of "The Los Angeles Times." The family-owned and operated venue caters to military families visiting officers at the nearby Naval Base Ventura County, and the inn runs a popular "Manager's Special" package in which guests receive a free bottle of wine after booking a night's stay. There's a swimming pool and hot tub, and guests can upgrade to suites featuring kitchenettes.