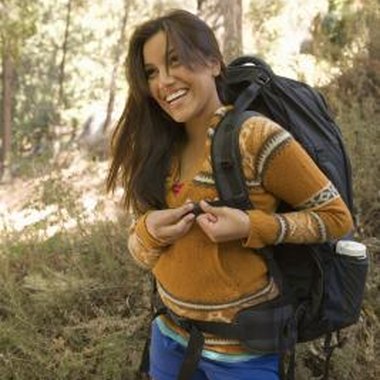 Missouri offers several opportunities for overnight hiking. The southern Appalachian mountains contain a majority of the long trail systems, but other overnight trails are also present in the state's central and southern regions. The northern region offers hiking trails, but public lands are limited to state parks, and continuous trail systems are not available. Overnight hiking in the north requires permission from landowners.
Ozark Trail
The Ozark Trail is the primary backpacking attraction in Missouri. The trail is divided into sections ranging from 20 to 30 miles. Sections are described separately by each district in the state, but the actual hiking potential is over 200 continuous miles. The trail navigates the Mark Twain National Forest in central and southern Missouri, with portions of the trail also crossing through state lands. The 45-mile Courtois Creek section crosses through state lands and private land easements.
Devil's Backbone
Devil's Backbone is a southwest Missouri wilderness area within the Mark Twain National Forest. The 13-mile Devil's Backbone trail is ideal for an out-and-back overnight trip, with options for off-trail hiking and connections to the Ozark Trail for a multiple-day trip. The North Fork River winds through the wilderness for overnight fishing trips, and several springs are available for cold drinking water. The trail is shared by hikers and horses.
Piney Creek Wilderness
Piney Creek Wilderness is in the Cassville region of southern Missouri. The area is similar to the Devil's Backbone, with 13 miles of trail that make it ideal for overnight hiking. The first four miles of trail follow Piney Creek, but water is limited after the creek, and you must pack enough to last the trip. The trail is shared by hikers and horses, and portions of the trail are old logging roads.
Bell Mountain Wilderness
Bell Mountain Wilderness of southeast Missouri is home to a small segment of the Ozark Trail, but the real attraction is the 12 miles of wilderness trails and the opportunity to hike off-trail routes. The wilderness is ideal for an overnight loop hike at a relaxed pace, but more intense exploration of the Shut-In Creek canyon is also possible. The trail systems in the wilderness receive minimal maintenance; a map or GPS is suggested for navigation.
Photo Credits
Jupiterimages, Brand X Pictures/Brand X Pictures/Getty Images