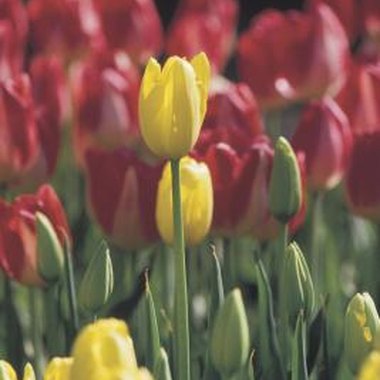 The Canadian Tulip Festival, the largest of its kind in the world, is held for three weeks each May in Ottawa. It celebrates international culture, community and the colors of spring. The festival features over one million tulips in more than 50 varieties, creating a kaleidoscope of vibrant colors throughout the city.
History
The Tulip Festival, held in Ottawa's Major's Park, began in 1952 and is a celebration of Canada's role in helping the Dutch win their freedom during WWII. During the war, Princess Julia and members of the Dutch royal family sought refuge in Canada. After the war ended in 1945, Princess Julia gave the city of Ottawa 100,000 tulip bulbs as a gift of her appreciation for their help. Today, the tulips represent spring and international friendship.
Food
While visitors are enjoying the beauty of the tulips, they can sample delicious cuisine from more than 20 countries around the world. The International Plaza and Food Emporium serves savory dishes such as Turkish kebabs, Dutch fritters and Ottawa's own deep-fried pastries known locally as "beaver tails." Try the Ukranian pierogies or the Senegalese platter, consisting of fried plantains, beans, vegetables and rice. The beer garden serves a selection of beverages.
Events
The festival offers music and entertainment for the whole family. The whimsical tea party in Major's Hill Park kicks off the festival and includes children's games and animated films. The festival hosts the Tulip Ball, a black tie event held each year in the Trillium Ballroom. The annual Mother's Day event includes a garden party and a live performance by the Ottawa Classical Choir. The festival showcases various local and international choirs, bands and dance troupes. Festival goers can even enjoy a relaxing yoga class among the tulips with a certified yoga instructor.
Tulip Passport
A Canadian Tulip Festival "Tulip Passport" is available for a flat fee and includes a Royal Canadian Mint tour and free gift, coupons for local restaurants and two-for-one admission at several Canadian museums, including the Canadian War Museum, Canadian Museum of Nature, Space and Aviation Museum and the National Art Gallery. Passport holders have access to fee-based events at the VIP Passport Lounge and discounts on sightseeing cruises and helicopter tours.
Resources
Photo Credits
Comstock/Comstock/Getty Images