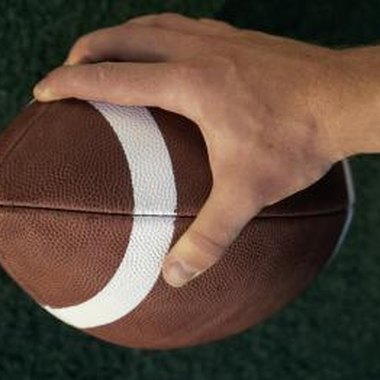 Every year diehard football fans and players on every level look forward to a winning season. The end of the season can be a time of heartbreak, or a triumph worth celebrating. In either case, an end-of-the-season party can serve to lift the spirits of the defeated or spur the champions to another successful year.
Step

1
Get a list of players' names, if you're planning a party for a specific team. It's important to invite the whole team -- they won or lost the season together, and socializing is a good way to build camaraderie.
Step

2
Plan a menu that includes hearty finger foods -- chicken wings, rib segments and nachos are possibilities. Try chips and dip, soda, and a vegetable tray for your health-conscious guests.
Step

3
Poll some of your intended guests to decide a day and time for your party. Plan it for a day that's convenient for the majority and send out the invites with an RSVP so you'll know how much food to prepare.
Step

4
Decorate your party with football-themed paper goods, and if there's a game on TV make it available to those who want to watch. Activities can include a football video game, card games or even a game of flag football, if you have the space.
References
Photo Credits
Hemera Technologies/Photos.com/Getty Images