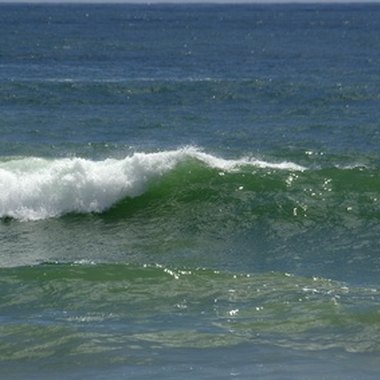 The coastline of the Pacific Ocean grows rocky and sometimes rugged as it curves into the Olympic Peninsula of Washington, but that doesn't stop visitors from flocking to its shores throughout the year, enthralled by wildly crashing waves and windswept dunes. The city of Ocean Shores welcomes guests with a variety of lodging choices, many directly on the waterfront along Oceans Boulevard.
Chain Hotels
Recognizable names in the hotel industry are lined up along the ocean in this town, but tend to be integrated well into the small-town beach environment and seem less like generic chain properties. They also are generally more expensive than their counterparts in other locations, especially in the high season of summer. The Days Inn, Comfort Inn, Quality Inn and Holiday Inn Express are all in prime locations on Ocean Shores Boulevard, providing direct access to popular Pacific Northwest beach activities like horseback riding, clam digging and storm watching.
Suites Hotels
Quite a few hotels in Ocean Shores have a limited number of suites, but two that are suites-only properties in popular areas near local shops and restaurants are the Best Western Lighthouse Suites Inn and the Shiloh Inn Suites. Both have sweeping ocean views and kitchenettes. Best Western rooms have fireplaces and the Shiloh Inn features private balconies. The Upper Deck Suites Inn also offers one- and two-bedroom suites on the ocean front, ideal for families or larger groups.
Resorts
Some properties in Ocean Shores distinguish themselves as resorts, with extra upscale amenities and varying room accommodation styles. The Polynesian Resort is centrally located and spread along the oceanfront with its own game room and private park with trails through the sand dunes to the water. It offers lodging choices that range from a standard hotel room to two-bedroom apartments and penthouses. The Canterbury Inn Luxury Beach Resort has fully equipped kitchens, as well as outdoor picnic and barbecue areas, a social room and a clam kitchen.
Quinalt Beach Resort and Casino
The Quinault Indian Nation is composed of several tribes native to the Olympic Peninsula, and the 208,150-acre reservation houses the Quinault Beach Resort and Casino in Ocean Shores. In addition to a full gambling casino, this property lights up the town with well-known musical performers, fine dining, theater and comedy shows. Rooms are upscale, with fireplaces and parlor suites, or a 1,000-foot Grand Suite.