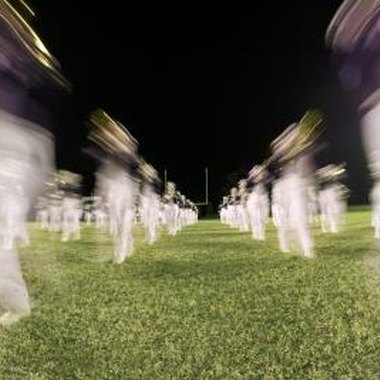 School marching bands work hard all summer, not just learning to play but also conditioning themselves to be able to endure the long stretches of marching and performing that come with the beginning of band season in the fall. As the grueling practices of the hot summer give way to the unpredictable weather of fall, the marching bands of southwest Michigan have honed their craft and are ready to show off. The Niles Marching Band Festival gives them the opportunity to do just that.
The Festival
The Niles Marching Band Festival is part of the Michigan School Band and Orchestra Association's program of festivals designed to give middle and high school band members recognition for the hard work they put into playing and marching all year. The festival are held at the district level, and there is no state marching band festival. Each participating band is judged in three categories: music, marching and general effect. The bands have to make good impressions on the judges quickly, because they have only 15 minutes to get onto the field, perform their prepared show and get off the field.
MSBOA
The Michigan State Band and Orchestra Association is an organization of more than 1,200 public, private and parochial school music programs across the state, in existence for more than 76 years. The association's primary function is to support school music programs by organizing district and statewide festivals in which member schools gather to showcase the achievements of their music students. The association divides the state into 16 geographical districts. Niles resides in District 6, a region that includes Van Buren, Cass and Berrien counties in the southwest corner of the state.
Participants
In 2010, the Niles festival hosted bands from Bridgman, Berrien Springs, Coloma, Cassopolis, New Buffalo, Dowagiac, Benton Harbor, Edwardsburg, Buchanan and River Valley. The bands performed over the course of about three hours in the afternoon and early evening. The host Niles High School Vikings band performed selections from the Broadway musical "Wicked."
Other Festivals
A second MSBOA District 6 marching band festival is held on the same day in Paw Paw, where schools from the northern part of the district perform. Another festival in Niles, the Niles Marching Invitational, was canceled in 2010 due to school music program budget cuts.
Photo Credits
Thinkstock Images/Comstock/Getty Images