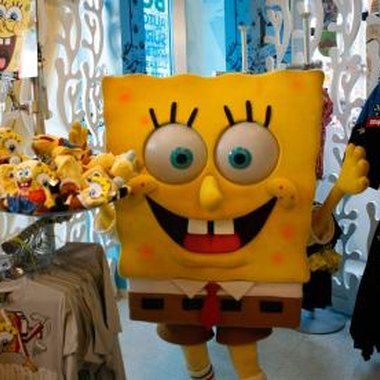 Nickelodeon entertainment is a fixture on television and in other realms of entertainment, including a fun family resort in Orlando, Florida. Nickelodeon used to operate an amusement park as part of Universal Studios theme park, but that closed just as the Nickelodeon Suites Resort opened. While the resort may not have the wild rides that Nickelodeon Studios and Park once had, it does feature audience-participation shows and two miniature water parks in the huge pools on the resort grounds.
History
In the 1990s, Nickelodeon Studios operated out of Universal Studios in Orlando. Fans were able to tour the studio and watch Nickelodeon game shows in production. Universal also featured a number of Nickelodeon character-themed rides and attractions, such as the Nickelodeon Blast Zone, a children's play area complete with air cannons and a huge water-dumping rocket, as well as the simulator ride called the Jimmy Neutron Nicktoon Blast. Eventually, Nickelodeon began moving its studio production to California and New York. It closed its studio at Universal in 2005, and the Nickelodeon-themed rides began disappearing after that. The last ride to shut down was the Jimmy Neutron ride, which closed in 2011.
Nickelodeon Suites Resort
Nickelodeon's presence remains strong in Orlando in the form of a family resort. The Nickelodeon Suites Resort opened in 2005 just as the studios closed. The resort features one-, two- and three-bedroom suites. Each is decorated with murals of Nickelodeon characters such as Timmy Turner and Spongebob Squarepants. The suites are designed for families. Each has a mini kitchen, flat-screen televisions, a master bedroom for parents and colorful bedrooms for children that include bunk beds.
Water Park
Two of the big attractions at this resort are the water parks that sit in the center of two separate pools in an enormous hotel courtyard. One park includes a huge pool with zero-depth entry and a four-story water tower. The tower is a water playground with seven slides, water cannons and a 400-gallon dump tank that releases its load on unsuspecting park-goers. A smaller pool and water tower are located in another part of the courtyard of the resort, along with a preschool water area. The large water park is the site for poolside activities and games led by a DJ.
Mall
The other big attraction at the resort is an attached mall. This is where the hotel's restaurants and shops are located. The restaurants are styled after a shopping-mall food court. The shops include souvenir stores, a kid spa and a large game arcade. The mall is also the site of a 180-seat theater where guests take part in on-site game shows, and a 4-D theater where guests watch Spongebob on an interactive adventure that includes wind, water, bubbles and slime.
Photo Credits
Thos Robinson/Getty Images Entertainment/Getty Images