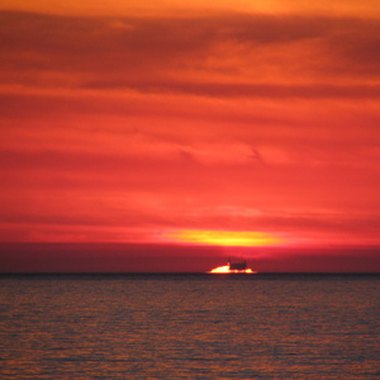 The Travel Channel named Newport Beach one of the Top 10 American Beaches in 2002 and 2004. Many of the boutique hotels in the area take their sandy surroundings seriously, with coastal-themed decor and furnishings. Some dance to the beat of their own drum, with unique design aesthetics. While small with personalized service, this boutique community is less luxurious or avant garde than others and has its own laid-back ambiance.
Newport Beach Hotel
The Newport Beach Hotel's coastal design aesthetic reflects its natural surroundings; it is one of the closest hotels to the beach. Some guest rooms come with panoramic ocean views, jetted spa tubs and a fireplace. Complimentary continental breakfast, bike use and beach towels are available for guests. The hotel charges a per-night fee for on-site parking. Newport Beach Hotel offers special packages, discounts and room add-ons, like a final-night gift package, senior savings and same-day discount.
Little Inn by the Bay
Each of the Little Inn by the Bay's 18 rooms has its own design using a turquoise, pink and sea-foam green palette. The budget boutique offers many package deals that include local activities, like gondola rides, trips to Catalina Island and whale-watching excursions. Complimentary and rental beach equipment is available to guests. Free on-site parking is available.
Ayres Hotel and Suites
Ayres takes a departure from the coastal themes so popular at other Newport Beach hotels. The European-style boutique is decked out in French Provincial décor and furnishings, like hand-selected antiques, marble fireplaces and fine oil paintings. As an extension to the French ambiance, the hotel has a cobblestone courtyard with landscaped garden. Guests enjoy personalized service as the hotel offers business support services as well as laundry and town car services. While it may have the service and emphasis on design other boutiques do, it is much larger than the average boutique, with nearly 300 rooms.
Doryman's Oceanfront Inn
Doryman's Oceanfront Inn has a Victorian design aesthetic that is quintessentially Californian. The hotel's 10 individually designed rooms come with sunken marble tubs, fireplaces, and Victorian-style wallpaper and carpets. The hotel's Victorian theme extends to its beach-side restaurant, 21 Oceanfront. The fine-dining restaurant serves surf and turf and has nightly live entertainment.
Bay Shores Peninsula Hotel
Bay Shores Peninsula Hotel's 25 rooms and suites have a design intended to make guests feel at home: Residential-style furnishings and décor give the rooms a homey feel. The hotel's aesthetic reflects its location: far from the beach, tucked away in a residential community. Complimentary boogie boards, beach towels and chairs are available for guests to use on the nearby beaches. Rooms come with full or partial views of the ocean or bay. Between 7 and 10 a.m., the boutique serves a buffet breakfast, and guests enjoy fresh-baked cookies each afternoon. A wheelchair-accessible room is available on the first floor, while three rooms require guests to climb one flight of stairs.
Photo Credits
Sunset, Newport Beach image by DBrashier from Fotolia.com