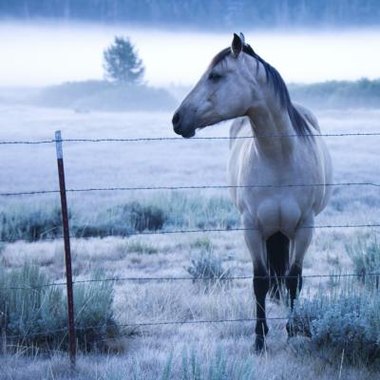 Whether you are traveling with your horse or are looking for more permanent boarding opportunities, New Mexico provides several accommodation options for your horse.
B & D Equestrian Center
B & D Equestrian Center (bdequestriancenter.com) is a horse-boarding facility located in Las Cruces. It offers boarding at overnight, weekly or monthly rates. This facility has both indoor and outdoor stalls. Each indoor stall features an open outdoor paddock right behind the stall. The outdoor stalls are covered to provide shade. B & D also hosts a number of trail rides throughout the year.
Broken M Ranch
Located in Albuquerque, Broken M Ranch (broken-m-ranch.com) is a full-service horse-boarding facility. Overnight boarding is available in either an indoor or outdoor covered stall. Water is provided to each horse and hay or alfalfa is offered at an additional charge. Broken M Ranch also offers full-time horse boarding with services such as stall cleaning, water, feedings and turnouts. Farrier and veterinary services are on-call. A veterinary hospital and tack and feed store is 10 minutes away. Lots for motor homes and campers are also available as well as a guesthouse that can accommodate up to eight people.
Kiva RV Park and Horse Motel
Kiva RV Park and Horse Motel (kivarvparkandhorsemotel.com) is a 15-acre facility located in Bernardo. Nightly and weekly boarding rates are available. Horses can be accommodated in either a stall with or without a run, a corral with shelter or a round pen. Human guests can rent lots for RVs, campers or tents at a daily, weekly or monthly rate. Guests can also enjoy trail rides with their own horses. Kiva is open all year and is dog- and cat-friendly.
Rocking Horse Stables
Rocking Horse Stables (stables.ensuenobandb.com) is located in Hobbs. This facility offers overnight and full-time horse boarding. Owners can choose either full- or self-care horse accommodations. Riding lessons in either small group or private settings are also available. Horse owners can make an appointment with Rocking Horse Stables to get their horses shod or trained by the stable manager.
Photo Credits
Jupiterimages/Comstock/Getty Images