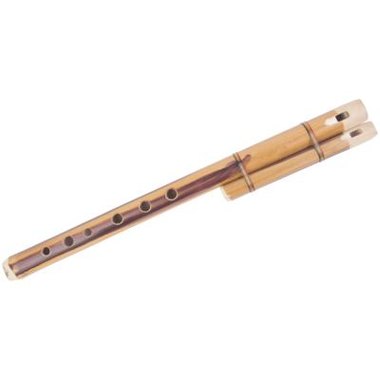 Florida's rich Native American history can be dated back to 1000 AD with the presence of a farming tribe called the Apalachee, who lived in the northwest portion of the state. Throughout the ages, Native American tribes have made their homes in Florida's subtropical climate. Florida is now currently home to a number of Native American tribes that host festivals, powwows and musical events to perform for people of all ages and races.
Tribes
Florida has a rich and storied Native American history. Tribes currently and historically inhabiting Florida include the Apalachee, Timucua, Potano, Tocobaga, Mayaimi, Ais, Jeaga, Calusa, Seminole and Tequesta. These tribes are spread throughout the state, including the panhandle, central and southern Florida. Each of these tribes has its own rich traditions of musical instruments, styles and rituals. There are also three Indian reservations in the state: the Big Cypress in central Florida, the Hollywood Seminole in Hollywood and the Miccosukee in Broward County.
Flute Music Festivals
Emphasizing the history and music of the Native American flute, the Native Rhythms Festival is a three-day music festival held annually in Melbourne, Florida. Every year, the Native Rhythms Festival features performances by popular Native American musicians of different tribal backgrounds and musical styles, in addition to workshops, competitions and other events to promote cultural heritage. Events include include flute-making and flute-playing workshops and competitions, as well as artist and craftsman awards. The Silverhawk Gathering of the Flutes, held in Dade City, also celebrates the tradition and music of the Native American flute with performances, crafts and entertainment by celebrated Native flute craftsman and musicians.
Powwows
Powwows are large inter-tribal gatherings held annually throughout the state. Though the powwows are geared toward specific tribes, many various tribal members participate. There are 17 powwows held annually in the state of Florida, including the Thunderbird Powwow, Suwwannee Pride Powwow, Chambers Farms Powwow and the Oklevueha Falls Powwow. Powwows in Florida frequently feature music, drumming and dance performances. Additionally, the Seminole Music Powwow is a large event dedicated to Native American music, and features Native performers and bands, musical competitions and food and craft vendors.
Festivals and Fiestas
In addition to traditional powwows held by Native American tribes throughout the state, Florida is also home to a number of festivals and fiestas that also feature Native American music events and performances. For instance, the Chasco Fiesta, held every March in New Port Richey, is a weekend-long festival that features Native music performances in addition to traditional crafts and food. The Old Florida Festival, held ever year in Naples, aims to protect Native traditions by hosting events displaying tool-making and arts and crafts of Native tribes. The event also features some traditional musical performances.
Photo Credits
Ablestock.com/AbleStock.com/Getty Images