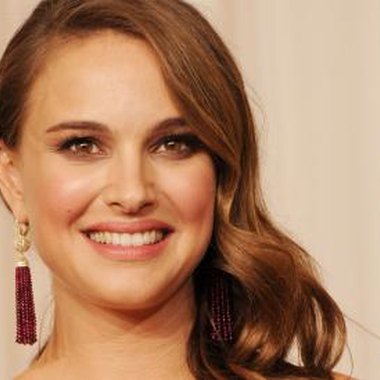 Natalie Portman's training for her Academy Award-winning role in the ballet film "Black Swan" took a year to complete. In that time, she held to an extremely restrictive diet and underwent a grueling regime to prepare both her body and mind for filming. The training continued during production of the film. According to Portman, she worked 16 hours a day. On days that she had to act, she trained both before and after rehearsals and filming. Regarding her training's intensity, she compared the experience to Method acting.
Diet
Portman began her dieting regimen a year before filming was to begin. Over the course of that year, the already svelte actress lost 20 lbs. When asked how she managed it, Portman explained that she ate small portions of food as snacks throughout the day and drank a lot of water. She considered dieting as an integral part of the training, saying it helped her to focus and be disciplined.
Physical Preparation
Although Portman had dance lessons until she began acting at age 13, she could not begin to portray a ballet dancer without going through a strength-training program. This sort of training usually precedes and accompanies athletic training so that the joints and muscles are prepared for heavy use and will not break or tear under the strain. Natalie's ballet trainer added swimming to her regimen to help elongate her muscles without strain. Portman swam one mile a day, using the front crawl and breast stroke.
Ballet
Portman was first introduced to the possibility of being in a ballet movie nine years before filming actually began. She was thrilled by the idea because she had been interested in dance since she was a little girl. She worked with former ballet dancer and trainer Mary Helen Bowers, who created a customized program of mat work, cardio exercise and ballet for her. While Natalie had some ballet experience, she had never done point work before and it was a big adjustment for her.
Training
Bowers' training program focused on exercises that would help "sculpt" Natalie's body to resemble that of a ballet dancer, which in turn helped her to execute the necessary moves. Ballet requires the use of small muscles that are often not used, such as those on the inside and back of the legs. It also raises the center of gravity in the body, which produces the typical dancer's posture. Natalie Portman practiced these exercises five hours every day, six days a week until filming began.
Choreography
Just two months before filming began, choreographer Benjamin Millepied added daily dance rehearsals to Portman's schedule. By then, she had the necessary skills to begin practicing actual ballet routines to be used in the film.
Photo Credits
Jason Merritt/Getty Images Entertainment/Getty Images