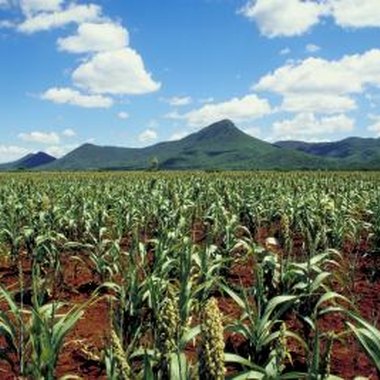 For more than 100 years, residents of Mulvane, Kansas, have celebrated the town's founding in the Mulvane Old Settlers festival. An important part of this festival is the community picnic, which was called the Harvest Home Picnic. Today the three-day fall festival is held the third weekend in August. Residents of Sumner, Sedgwick, Butler and Cowley counties take part. Mulvane is on the Sumner and Sedgwick county line.
History
The Old Settlers Picnic, when it was called the Harvest Home Picnic, was started in 1873 by Jesse Bowles. Bowles invited his neighbors to his walnut grove to picnic and celebrate the fall harvest. The following year the community went to another townsperson's farm for the harvest picnic. The festival blossomed after that, and in 1884 a band was part of the celebration. In 1900 the Mulvane Colt Show merged with the Mulvane Agricultural Association, and in 1904 the festival grew to include four counties.
Awards
Beginning in 1884, farmers were recognized for their accomplishments. Awards were given for the first farmer to break ground and the first to plant corn. There were also after-dinner speeches. Later a queen was honored, and a few years afterward a king was chosen annually as well. Kings and queens were chosen to honor the pioneer men and women. Today, awards are given in several categories, many of them to do with agriculture and livestock.
Parade
The first Old Settlers parade was held in 1915. A covered wagon and oxen have always been part of the parade. Businesses, clubs and organizations enter floats into the parade and win prizes. The Old Settlers Sweepstake award, which in 2010 was $150 and a traveling trophy, is given to the best float each year. A trophy is also given to the best entry from a club or organization, the best church entry, the best commercial business entry, the best youth entry and the best Mulvane school entry.
Activities and Events
Each year organizers plan horse and colt shows, dog competitions, carnivals, golf and horseshoe tournaments, rodeo, rod runs and separate street dances for teens and adults. Arts and crafts, carnivals and quilt shows are always part of the annual festival as well. Children compete in kids and turtle races, and a Little Miss Pioneer is chosen each year. There was a Breakfast Trail Ride and Medallion hunt in 2010, and sack, three-legged and wheel barrow races with awards and ribbons going to first, second and third place winners.
Photo Credits
NA/AbleStock.com/Getty Images