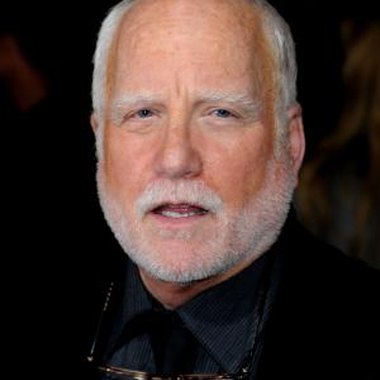 "Mr. Holland's Opus" is a 1995 film starring Richard Dreyfuss. It follows the life of Glenn Holland, a young composer and reluctant music teacher who begins his teaching career in 1964 at John F. Kennedy High School. Holland only takes the job as a break from his recent work as a touring musician. He hopes to have time to compose original music during the school year. Holland ends up staying at John F. Kennedy for more than 30 years.
The First Day
On his first day at work, Holland starts off on the wrong foot with his principal, Helen Jacobs, when he tells her that he got his teaching degree in order to have something to fall back on. He passes the day in a classroom full of dull and uninspiring students but begins a lasting friendship with Bill Meister, the school's football coach. At home, after school, he and his wife discuss saving money so that he can quit teaching in four years and go back to composing music full-time.
The First Year
Over the next few months Holland grows frustrated by his students' apparent inability to learn anything about music. Principal Jacobs notes that he seems happier to leave school at the end of every day than his students. Holland is shocked when he discovers that his wife is pregnant and realizes that it will not be so easy to leave teaching and return to his musical career. Later, he suggests to his wife that they buy a house, which means he will have to sacrifice his savings and work over summer vacation rather than compose.
Adjusting
In school, he begins to use unorthodox teaching methods that include playing rock and roll music in class. This draws fire from his principal and the school board, but he convinces them that it is necessary to animate his students about music. They assign him the task of putting together a marching band. His son is born that first summer. Early in the next school year, during a performance of this marching band, he learns that his newborn son, Cole Holland, is deaf.
The 1960s
A montage of scenes from Holland's career in the 1960s ensues. Holland manages to find occasional moments to work on his composition through the years. He is forced to pay high tuition for his son to attend a private school for the deaf. His students remain apathetic. In one scene he attends a funeral for a student from his first year of teaching who has been killed in Vietnam.
The 1970s
As the 1970s pass, he does not learn American Sign Language as well as his wife and tensions increase between him and his son. One promising female student reveals that she is running away to become a singer in New York. She invites him to run away with her, and he is tempted. After looking through a picture album of his family, he decides to stay with his wife, his son and his teaching career.
1980
In 1980, Holland is upset over the death of John Lennon. He angers his son by suggesting that Cole cannot understand the significance of Lennon's music since he cannot hear. After this fight, he begins to try to bond with his son. He holds a concert aimed at deaf people with flashing lights coordinated with the sounds of the music.
1995
In 1995, Holland learns that fine arts are being cut from the curriculum and he will have to retire. On his last day of work, he is surprised when students, colleagues and family members put on a concert with the music he has been composing over the last thirty years.
Photo Credits
Frazer Harrison/Getty Images Entertainment/Getty Images