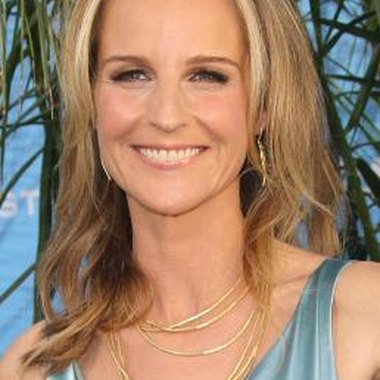 "Then She Found Me," starring Helen Hunt, Bette Midler, Matthew Broderick and Colin Firth, is a story of betrayal and tested faith. Helen Hunt plays April Epner, a 39-year-old who suffers faith-testing losses but receives some unexpected gains. Throw in a childish husband, a loudly ticking biological clock, and a frazzled single father, and Epner's life is one messy affair.
April Epner
Epner is a deeply faithful woman recently married to a fellow schoolteacher, Ben, played by Matthew Broderick. Less than a year into the marriage, the immature Ben decides that their life isn't for him. After an awkward final encounter on the kitchen floor, he is gone, leaving her dreams of having a baby in tatters. Epner was adopted, and she longs for a child that is biologically her own, resisting her family's urgings to adopt a Chinese baby.
Mothers
The day after her husband leaves, Epner's adoptive mother dies. Shortly thereafter she is contacted by her biological mother, Bernice Graves, played by Bette Midler. Epner is cautious about allowing Graves into her life, but Graves is not one to take no as an answer. When Epner learns Graves was less than honest about the circumstances of her adoption, she feels betrayed and hurt. Graves refuses to give up gaining Epner's forgiveness, however, and eventually does.
Spoiler: Frank
Frank (Colin Firth) is the father of one of Epner's students. His wife has abandoned him and their children to pursue her career abroad, leaving Frank hurt and under stress. He is attracted to Epner, and the two cautiously begin to date. When her husband re-enters her life, Frank is shaken and insecure. He deals with his distress by taking the "F" word for a walk. He takes many of these walks throughout the movie.
The Baby
One month after Ben has left, Epner realizes she is pregnant. Awkward scenes follow wherein she is accompanied to the doctor by both husband and boyfriend. When she miscarries, her faith in the God she believed to be kind and just is seriously shaken. Graves, who herself has little religious inclination, helps her recover her faith by suggesting that God is "complicated," much like Epner herself. Epner attempts artificial insemination, but it apparently fails.
Summary
"Then She Found Me" is a story of surviving life's betrayals, losses and disappointments. The lesson is to keep the faith in face of heartache -- faith in God, faith in others and faith in yourself.
Spoilers
Epner ultimately picks Frank over her childish husband, and she convinces him of her sincere desire to be with him. And the end of the movie shows her caring for a toddler who is Chinese. She has lost a husband, a mother and child, but she has gained a new love, a mother and a child. Other themes include adopted children being equal to biological children, and the extending and receiving of forgiveness.
References
Photo Credits
Frederick M. Brown/Getty Images Entertainment/Getty Images