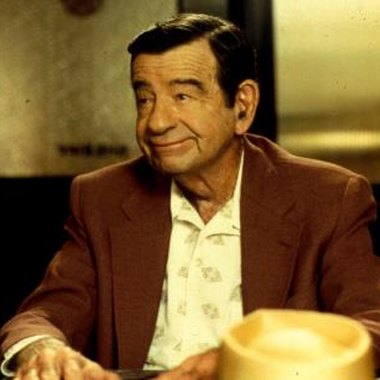 In the 1994, made-for-TV movie "Incident in a Small Town," long-held family secrets are revealed and, coupled with misguided good intentions, lead to complications in a murder investigation. This whodunit with a twist of family psychology is set in the 1950s and stars Stephanie Zimbalist, Harry Morgan and Walter Matthau, who also plays the same character, Harmon J. Cobb, in two other movies.
The Story
It is 1953, and Lily Bell is a single parent living with her son, John, in a small Illinois town. She is estranged from her father, a judge, but calls him when the father of her son, Frank, comes back into town. Lily had told John that his father died in France during the war. John is shocked to learn that not only is his father alive but also that his parents never married. In fact, the truth is worse. The boy is the product of rape. After Frank and Lily struggle, she calls her estranged father, Judge Bell, for help in getting a restraining order. When Frank is found murdered, the judge is arrested, as he'd threatened the victim. Matthau plays a lawyer and friend of Bell. His character digs into what he thinks he knows and finds more twists and turns than he could have anticipated.
The People
Morgan plays Judge Stoddard Bell, father of Lily, played by Zimbalist, and grandfather of John, played by Nick Stahl. Morgan's judge is earnest; you get the sense he rules his courtroom with precision and isn't comfortable on the other side of the bench. The actor helps make the character sympathetic when it appears he is trying to make up to his daughter for many wrongs even when it seems his efforts are misguided. Matthau, playing a version of the cranky, crumpled persona he is known for, is loyal as Bell's partner and friend who becomes the lawyer for the defense. Cobb is smart and has a dry wit; Matthau gives the lawyer a laconic and easygoing style that seems natural for a small town. A young Stahl as the teen is given a broad, complex range of emotions, from his anger at his mother when he learns of her deception through his gradual changes during the course of the trial and his growing appreciation for her strength. Lily is a strong-willed woman who will go to great lengths to protect her son, whether that means lying to him or perjuring herself. In her steely resolve, you can begin to believe she is the judge's daughter, and it's also not hard to see her as a source of Stahl's emotional John. Director Delbert Mann, who won an Academy Award for directing the "Marty" (1955), keeps the plot -- and tension -- going, despite the story's tendency to slow down around testimony.
Theme and Style
The movie is a courtroom drama focusing on the testimony and twists of the trial, so it is less plot-oriented than character-based. The movie is as much a study of small-town attitudes and mid-century morals as it is a whodunit. The legal drama explores a family's complex relationships and the heavy toll of secrets and lies.
Trivia
Matthau also played Harmon J. Cobb in the movies "The Incident" (1990) and "Against Her Will: Incident in Baltimore" (1992). Director Delbert Mann was comfortable working on both the big and small screen: His Oscar-winning "Marty" was based on a 1953 TV program of the same name that Mann also directed. The movie, also known as "Family Secret: The Incident in a Small Town," first aired on CBS. Stahl went on to appear in movies such as "Terminator 3" and "Sin City."
Photo Credits
Getty Images/Getty Images Entertainment/Getty Images