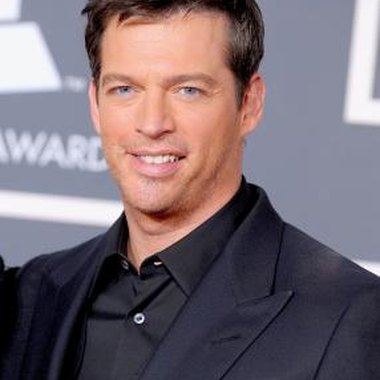 "New in Town" is a romantic comedy starring crooner-turned-actor Harry Connick Jr. and Academy Award-winner Renee Zellweger. Filmed in Miami, Los Angeles and Canada, the film tracks the personal journey of Zellweger's character as she reassesses her lifestyle and values. At the end of "New in Town," the main character is a changed woman who realizes that something very important missing in her life has been found in the most unlikely of places.
Plot
Zellweger takes on the role of Lucy Hill, a career-driven urbanite who is happily living and working in Miami. She is accustomed to the finer things in life because of her success as a corporate restructuring consultant, but must downgrade her lifestyle when she inadvertently accepts an assignment that lands her in rural New Ulm, Minnesota. Moving to a cold climate where the locals are unimpressed with her big city lifestyle and attitude, Hill is forced to change her attitude toward life in a small town. Slowly, she begins to appreciate her new hometown and, in turn, its residents begin to welcome her into their community. Connick plays a local union leader, Ted Mitchell, who challenges Hill's values.
Climax (Spoilers)
As Hill and Mitchell begin to spend more and more time together, the two fall in love. Their love is tested when Hill is told she must close down the plant that employs the union workers Mitchell represents. The town of New Ulm has changed Hill's perspective and values and she is no longer able to make cutthroat corporate decisions without considering their impact. Instead of closing the plant, Hill decides to use the facility to produce her secretary's secret-formula tapioca pudding and to stay in New Ulm with Mitchell.
Reception
"New in Town" was released Jan. 30, 2009. In its opening weekend, it was shown on 1,941 screens nationwide, grossing $6.7 million. Critics gave the film harsh treatment, many opining that the story line was predictable, and rated the film on average a "C." Distributed by United Artists, "New in Town" took in about $28 million in gross revenue.
Sioban Fallon
Sioban Fallon plays Zellweger's secretary, Blanche Gunderson. Gunderson, among other things, introduces Hill to scrapbooking and the tasty tapioca pudding that ultimately prompts Hill to begin a new life in Minnesota. Hogan has starred in several blockbuster movies, including "Forrest Gump" and "Men in Black." She has also appeared on television in "Seinfeld," "Rescue Me" and "Saturday Night Live."
Resources
Photo Credits
Jason Merritt/Getty Images Entertainment/Getty Images