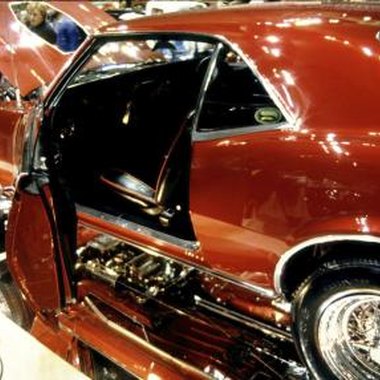 On any given month, there will typically be a car or motorcycle show in one or more Illinois towns. This is in addition to the Chicago Auto Show, an annual event held in early-to-mid February which is the largest auto show in the nation. Whether you are into air-cooled Volkswagens, American muscle, charity car shows, or have a passion for chrome clad choppers, you can find a show filled with like minded people in Illinois.
Chicago Auto Show
First staged in 1901, the Chicago Auto Show is the largest auto show in North America. Produced by the Chicago Automobile Trade Association since 1935, the Chicago Auto Show brings together most big and small automobile manufactures in the Chicago's vast McCormick Place Exhibition Hall. In 2011, the Chicago Auto Show occupied 1.2 million square feet of exhibition space. The show traditionally hosts a preview night, which is a black tie affair prior to the show opening to the public, proceeds of which are donated to charity.
Central Illinois Auto Show
The Central Illinois Auto Show has been held for over two decades in the Peoria Civic Center, located in Peoria, Illinois. In 2011, the auto show was held on April 1st through April 3rd. In addition to displays by major automobile manufacturers, over thirty aftermarket automobile vendors will display parts, along with a NASCAR interactive experience display.
O'Reilly World of Wheels
Fans of muscle cars can attend the World of Wheels sponsored by O'Reilly Auto Parts, which has moved from Chicago's McCormick Place to the Rosement Horizon in Rosemont, Illinois. The World of Wheels includes car displays, equipment displays, along with special guests and demonstrations.
Chicago Motorcycle Show and Parts Expo
The Chicago Motorcycle Show and Parts Expo has been held for almost 40 years in Chicago's McCormick Place, covering over 150,000 square feet containing everything from custom motorcycles, to parts, accessories, apparel and even holds tattoo and model contests.
Photo Credits
Ablestock.com/AbleStock.com/Getty Images