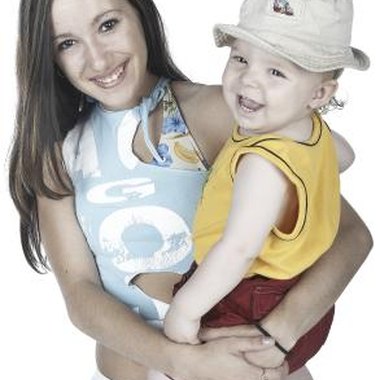 Craft shows ideal for Mother's Day gift-giving extend throughout the spring in Richmond, Virginia. Spring ushers in this host of notable arts and crafts events from March through May, each with its own "something special" to recommend it for Mother's Day purposes. From specialty markets and whimsical bazaars to independent artist exhibits and historical tours, you will find whatever it takes to craft the perfect Mother's Day celebration.
The Virginia Spring Show
Richmond's craft show kick-off to the spring holidays, the Virginia Spring Show, is a massive production optimal for early Mother's Day shopping. Its Spring Show is held in mid-March at the Showplace Exhibition Center, the venue transformed for three days into a seasonal trade spectacular. Artisans and boutiques display in an organized booth labyrinth complete with every craft show creation a shopper might desire, from jewelry and glassware to tapestry and florals. Smart shoppers by the tens of thousands converge to the Virginia Spring Show.
The Bizarre Bazaar's "The Spring Market"
Save the date for the Bizarre Bazaar's Spring Market, always held the first weekend in April. The bazaar's trademark mission is bringing the country's best, most exciting new exhibitors to Richmond's regional market. Now in its 19th year, the Spring Market is renowned for its specialized focus on the season's most gift-inspiring occasion: Mother's Day. Each year, the market's Raceway Complex venue welcomes more than 250 exclusive exhibitors with offerings spanning the seasonal gamut from garden art to designer beachwear.
Spring Bada-Bing
At six years strong in mid-April 2011, Spring Bada-Bing is a new tradition in Richmond's craft show lead-up to Mother's Day. It is an "independent artist" performance event where both the crafts and shopping experience are as original as the moms to whom they're gifted. Brainchild of Richmond Craft Media, Bada-Bing is self-proclaimed "BOSS of All Craft Shows." RCM hosts its show at Plant Zero. RCM's quality control (juried vendor-selection, handmade crafts only) and offerings (pop culture art, sculptural lights) are essentials of its independent platform.
Mother's Day House and Gardens Tour
Come, at last, actual Mother's Day, Richmond tradition departs from spring's craft gift-shows and embraces the Museum District's annual Mother's Day House and Garden Tour. In its 17th year in 2011, the tour's "crafts" showcased its historic District's time-honored family homes and gardens. It's an intangible Mother's Day gift of time spent together showing your mother profoundly how much she's appreciated.
Photo Credits
NA/PhotoObjects.net/Getty Images