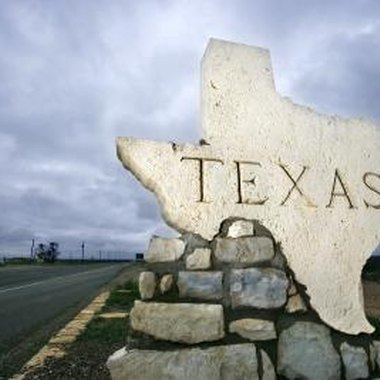 Experience the rugged Texas landscape at Mother Neff State Park, which offers fishing, hiking, picnics and camping to visitors. The park is open daily from 8 a.m. to 5 p.m. and features various lookout points, highlighting the natural beauty of the area. The park also offers guests modern amenities to make their visit a comfortable one, though there are also plenty of opportunities to rough it as well.
Name and Origins
Mother Neff State Park takes it name from the woman who donated the land on which it rests, Mrs. Isabella Eleano. In 1916, Eleano, aka Mother Neff, gave six acres of land located on the Leon River to the state of Texas. Her son, former Governor Pat M. Neff, turned the area into a park in 1921, making it the "nucleus of the Texas State Park System," according to Texas Parks and Wildlife. Eventually, the park was expanded to 259 acres.
Location
Located in northeast Texas, Mother Neff State Park is roughly six miles from the town of Moody. The small town has a population of approximately 1,400 people, according to its official website, and is a near the larger cities of Waco and Temple. The park is accessible by driving along highways 107 and 236, which run off of Interstate 135. Area tourist attractions include the American Railroad Museum in Temple and the Coryell County Museum & Historical Center in Gatesville.
Climate
Resting at an elevation of 783 feet above sea level, the climate of Mother Neff State Park changes throughout the year and winter temperatures are quite chilly. The average July temperature is 97 degrees Fahrenheit, according to Wildernet, and dips to 36 degrees in January. Spring and autumn bring rain and the first freeze usually arrives at the end of November. Weather often changes from day to day, so check local reports before setting out for the park.
Facilities
Campers and visitors at Mother Neff State Park have various facilities at their disposal to ensure a comfortable stay. The park's campsites feature electricity and water and there are also primitive campsites for those who want to forgo modern conveniences. Picnic sites abound and there are also rock and wood pavilions for hosting gatherings. The park recreation hall has air conditioning and heating in addition to cooking facilities and bathrooms, with and without showers, are also available.
Photo Credits
Thinkstock/Comstock/Getty Images