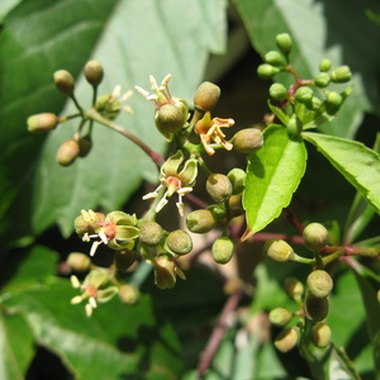 Despite the mountainous, rural nature of southwestern Virginia, motel rooms are readily available year round. Motels on the beaten path provide accommodations for visitors to the Appalachian Mountains, Liberty University, Virginia Tech and small cities. Rooms in out-of-the-way places offer anglers, hikers and hunters a warm bed at the end of a long day.
Where They Are
Motels line Interstate 81, the main route through southwestern Virginia. The greatest concentrations are around major cities and highway interchanges. Interstate 77 crosses 81 at Wytheville, and connects West Virginia and North Carolina. A couple of smaller cities off the beaten path host three or four motels, and mom and pop operations are scattered throughout the region. The National Park Service maintains two lodges on the Blue Ridge Parkway. One is open year round; the other is open from May until the end of the fall foliage season.
Cities
More than a dozen chain motels operate along the Lynchburg Expressway south of downtown Lynchburg. A couple of them are in the city center, as well as the Craddock-Terry, a boutique hotel created from an abandoned shoe factory. Motels surround Roanoke Regional Airport and line Route 581, which connects Roanoke with Interstate 81. Rooms at The Colony House Motor Lodge, a retro property south of the city, have cathedral ceilings. Wytheville is the site of the Trinkle Mansion Bed & Breakfast, a historic Federal-style home with four guest rooms.
Rural Areas
Floyd is the location of Miracle Farm, a bed and breakfast working toward building a sustainable environment in the Blue Ridge Mountains. An ordained minister is on hand to perform wedding ceremonies. A property in Orchard Gap, just off the Blue Ridge Parkway near the North Carolina border, rents renovated cabooses. A large cabin designed to look like a depot is also available for rent. Budget-friendly Country View Inn Motel, in Fancy Gap, is a good base of operations for visitors to the Galax Fiddler's Convention.
Other Accommodations
Privately owned campgrounds dot the region, and both Grayson Highlands and Claytor Lake State Parks have improved campgrounds. National Park campgrounds along the Blue Ridge Parkway don't have hookups, but are large enough for RVs. Two resorts in Meadows of Dan offer different experiences. The log cabin resort celebrates Bluegrass music with performances every weekend. Upscale amenities, a spa, golf course and tablecloth restaurant are on hand at the other. Appalachian Trail through-hikers stay at a hostel on the property of a historic home in Damascus.
Resources
Miracle Farm; 179 Ida Rose Lane; Floyd, VA 24091; 540-789-2214
Country View Inn Motel; 230 Pottery Drive; Fancy Gap, VA 24328; 276-728-5884
Photo Credits
virginia creeper in flower image by Alison Bowden from Fotolia.com