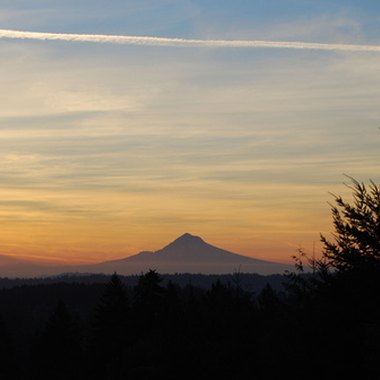 Southeast Portland, Oregon, is home to a variety of attractions, from OMSI on the Eastbank Esplanade along the Willamette River to the hip shopping and dining area of Hawthorne Boulevard; from Oaks Bottom Amusement park to the Eastmoreland golf course, some people prefer visiting the neighborhoods of Portland instead of spending all their time downtown. While southeast Portland does not have the sheer number of motels found in other parts of the city, budget accommodations are spread equally throughout the quadrant, giving visitors several low-cost choices.
Thriftlodge Portland Central
Burnside Street is the dividing line between north and southeast Portland; the Thriftlodge is located close enough to the downtown area to be a viable budget lodging for visitors who want to be close to the action without being right on top of it. Located six blocks form the Burnside Bridge, travelers can walk, drive or take public transit straight into Old Town/Chinatown, known for its historical significance and nightclub action. The Thriftodge is also within walking distance to several well-known eateries, such as Le Pigeon, Noble Rot, Farm Café and Old Wives' Tales. It is also across the street from the Doug Fir Lounge, a favorite local music venue. Basic amenities are offered here along with free Wi-Fi.
Motel 6 Portland Central
Located on busy Powell Boulevard, this Motel 6 is also just nine blocks from Cesar Chavez Boulevard, a major thoroughfare of southeast Portland. Powell is also a direct route from Interstate 5 over the Ross Island Bridge and continues as Highway 26, the road to both Mt. Hood and the I-205 exchange. The motel is within a few blocks of several restaurants, but also a short distance from boutique shopping and dining on Both Division Street and Hawthorne Boulevard. Along with standard amenities, Wi-Fi is available for a daily fee.
Best Value Inns
Best Value Inns is just a few blocks off I-205 on 82nd Avenue, one of the busier streets in southeast Portland and a connecting route to Highways 26, 213 and 84, making it convenient for travelers just stopping through for the night. This area isn't known for tourist-based attractions, but several shopping centers and dining establishments, including a 24-hour restaurant on the motel property, make it easy for out-of-towners to stay supplied. Basic amenities include free wireless Internet.
Econo Lodge
Located on McLoughlin Boulevard six miles from downtown Portland, the Econo Lodge offers standard amenities as well as a heated pool and hot tub, continental breakfast, Jacuzzi suites, and weekly rates. While this motel may not be in the central hub of tourism activity, many attractions are within 10 miles and easily reached by car, including Sellwood area antique shopping, Oaks Bottom Wildlife Refuge, and boating and fishing along both the Willamette River. This is also a good location for parents visiting students at Reed College, just four miles away.