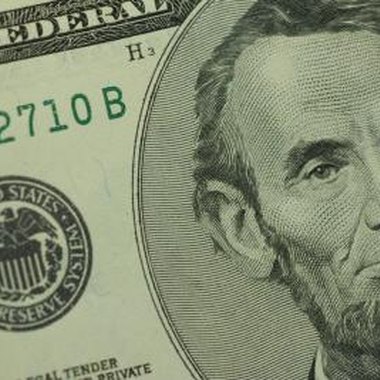 Visit the Appellate Courthouse in Mt. Vernon, Illinois, and you come face to face, or perhaps face to chest, with a nine-foot-tall statue of Abraham Lincoln. In 1859, before our 16th President took up residence in our fledgling nation's capital, Lincoln argued an Illinois Central Railroad tax case in this very building. Mt. Vernon has its history, but is also home to the GenKota Winery, four golf courses and the Iris Farm, which shows off its blooms every spring. Most motels are found along Interstate 57, west of the main part of town.
Royal Inn
The Royal Inn sits next to the Park Plaza Shopping Center on South 10th Street, otherwise known as State Route 37. The green and white sign and the two-tone pastel paint and bold orange doors make this motel hard to miss. With a style reminiscent of the late 1960s, the 40-room Royal Inn is modestly furnished and priced. Modern amenities, such as wireless high-speed Internet, cable TV and microwaves are available in the rooms. No pool or sauna, but the 24-hour front desk does offer coffee all day and basic business fax and copy services. The Royal Inn is surrounded by eateries. Take your pick of fast-food choices such as Taco Bell or McDonald's, or sit-down restaurants like Applebee's and the Pasta House. Order a pizza from Domino's and you won't have to venture outside at all. This motel is the closest to Veteran's Memorial Park, southwest of the city core and the historic Appellate Courthouse.
Red Roof Inn
Sleek modern furnishings, warm earth tones and bathrooms with granite counter tops greet guests of the Red Roof Inn Mt. Vernon. Located just off Interstate 57, roughly a mile west of Mt. Vernon's city core, this motel is closest to the area's largest mall, the Times Square Mall Shopping Center. Tee off at the Cherry Creek Golf Center, less than a mile from the property. Moderately priced, the Red Roof Inn Mt. Vernon offers motel basics such as free continental breakfast, wireless Internet access and plenty of parking. Pets are also welcome and no fee is charged unless some sort of damage occurs. Restaurants such as the Grand Buffet and Chili's are less than two miles away.
Comfort Suites
Lovers of wine might consider Comfort Suites, which is only a few blocks from the GenKota Winery. Go wine tasting with no worry about driving back to your room. Tee off at Indian Hills Golf Club or Cherry Hills Golf Center, both less than two miles away. Cherry Creek Miniature Golf is also available for a quick round or two. It is only a two-mile drive into Mt. Vernon's city center where the Appellate Courthouse and the Mitchell Art Museum await your visit. Nearby restaurants include El Rancherito and Grand Buffet as well as an assortment of pizza and fast-food outlets. Comfort Suites is a sort of motel/hotel hybrid, and offers amenities such as a swimming pool, hot tub and exercise room. Some guest rooms offer jetted-tubs in the bathrooms, and all include a hot breakfast buffet served just off the lobby in a cafe-like setting, complete with fireplace.
Hampton Inn Mt. Vernon
Hampton Inn Mt. Vernon is another motel/hotel hybrid, offering easy access off of Interstate 57, plenty of free parking and 101 guest rooms, some with in-room jetted tubs. Start your day with a hot breakfast served off the living-room style lobby. If you are getting an early start on a full day of sightseeing, take your meal with you in one of the Hampton's On the Run breakfast bags. Take advantage of the property's boldly colored leisure center including indoor heated pool, hot tub and fitness room. Mt. Vernon's city center is three miles away and the GlenKota Winery less than a mile. Grab a burger at Sonic, or try the local El Rancherito restaurant for some Mexican fare. At the end of the day, unwind in your room, catch up on your email through wireless Internet or watch an HBO movie while snuggled under a warm duvet.
Photo Credits
Jupiterimages/Photos.com/Getty Images