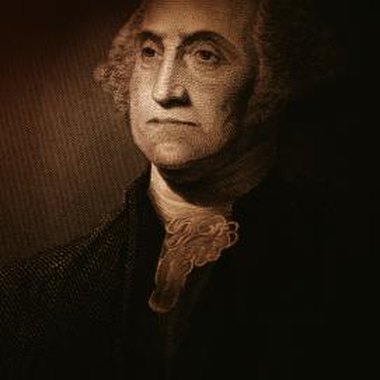 Cranbury, about 10 miles southeast of Princeton, New Jersey, is a historic town listed in the National Register of Historic Places and characterized by farmland and pre-Revolutionary War architecture. It attracts family visitors following the American Revolutionary War trail and catered to by several economical, suite motels. Cranbury's celebrated visitors include George Washington, who briefly headquartered his troops there; the Marquis de Lafayette and Alexander Hamilton, who were billeted in a local house; and Aaron Burr, who sheltered there after his fatal duel with Hamilton.
Staybridge Suites
Staybridge Suites offer simply furnished apartment-style suites with separate bedrooms and living areas. All suites have fully equipped kitchens, including dishwashers. The hotel has a gym with a range of name-brand exercise equipment, an outdoor swimming pool and a basketball court. A light buffet breakfast is included in the price. This Staybridge Suites hotel, part of an international group, was completely refurbished in 2004.
Courtyard
The Courtyard offers a variety of room configurations suitable for individual or family travelers. Some of the larger queen and king rooms have additional sofa beds. For families and groups of friends, the hotel also offers double queen rooms and interconnecting rooms. Most rooms have separate seating areas and some are equipped with wet bars and microwaves. One of this hotel's special features are its Bistro Media Pods, where guests can have breakfast or coffee and work in privacy at the same time. The pods have high-speed Internet connections, outlets for chargers and a flat-screen television with a personal remote control. The Courtyard is part of the Marriott group.
Residence Inn
The Residence Inn, another Marriott brand, has 108 suites on three floors. This hotel is aimed at longer-stay travelers with rates that get lower the longer the stay. All suites have separate living-dining areas with fully equipped kitchens that have full-size refrigerators and cooktops. A full American breakfast is included. The hotel has an indoor swimming pool, a well-equipped gym and free high-speed Internet in all rooms.
Crowne Plaza Monroe South Brunswick
A large and sunny indoor pool area is one of the features of this hotel, about three miles from Cranbury. As part of a nationwide, moderately priced chain, this hotel offers no surprises, but rooms are well-maintained and comfortably furnished in a contemporary style. For family travelers, guest rooms with sofa beds are available. The hotel's executive club rooms and suites can be equipped with rollaway beds. Additionally, suites have kitchenettes.
Resources
Staybridge Suites Cranbury-South Brunswick; 1272 South River Rd; Cranbury NJ 08512; 609-4097181
Photo Credits
Jupiterimages/Photos.com/Getty Images