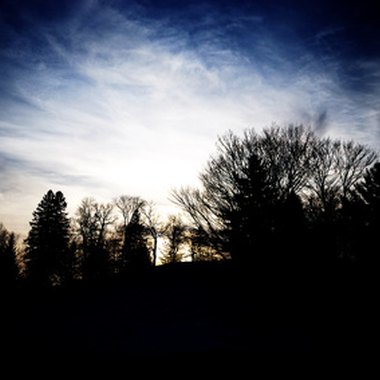 Long before the first French fur traders arrived in Minnesota, Native American tribes considered numerous areas within the region to be ceremonial, sacred grounds. The U.S. government established a Minnesota fort to begin settling the area in the 1820s, attracting pioneers to log timber and build farms. Today, visitors travel to Minnesota to view the Mississippi River, cross-country ski in the state's northern woods, and relax on the shores of Lake Superior. Staying at lodges and resorts near Minnesota's great wilderness can be a special way to explore the region.
Lake Superior
Canal Park Lodge on Lake Superior offers guests unpretentious comforts such as a complimentary build-your-own waffle bar, kid-friendly swimming pool, on-site fitness center, lakeside jogging trails and custom storage areas for motorcycle travelers. Lake-view rooms are equipped with microwaves, fridges and free wireless Internet. Guests can watch the Duluth sled dog marathon in winter or the dragon boat festival in summer. Families can go ice-skating, take harbor cruises to drink in Minnesota's sights or visit the nearby Great Lakes Aquarium.
Lake Bemidji
The family-owned and operated Ruttger's Resort dates to 1898, when German immigrant Joe Ruttger built some extra cottages on his Bay Lake homestead for visitors who came for the lake's bountiful fishing. As the resort grew, the family eventually acquired the Bemidji Birchmont Hotel during the Great Depression. Fishing still is a popular resort attraction, but today's guests also canoe, kayak, relax by bonfires, and hunt for deer, duck and grouse. Visitors can book hotel rooms, suites with kitchenettes, cottages or four-bedroom villas. Breakfast is free, and firewood can be purchased and delivered to the cabin doorstep.
Leech Lake
At Leech Lake, Huddle's Resort offers a protected harbor and public docks, sandy beach and swimming pool. The family-friendly venue's calendar includes turtle racing, kids boat rides, fishing contests, bonfires, scavenger hunts, hay rides, volleyball games and dances. Guests stay in one- to six-room lakeside cabins and condos equipped with outdoor decks, screened porches, grills for cooking up freshly caught fish and fire pits. Commonly caught fish at Minnesota's Leech Lake include Northern pike, largemouth bass and perch.
Lake Kabetogama
If they're lucky, guests at the Northern Lights Resort in Lake Kabetogama might catch a glimpse of the surreal aurora borealis, or northern lights. The rural lake community features 65 miles of wilderness including islands, bays, rocky coves and deep gorges. Speed boats and pleasure pontoon vessels equipped with GPS provide safe on-the-water entertainment. Regular resort activities include root beer float socials, ladies-only boat cruises and minnow racing for kids. Guests can participate in horseback riding, water trampoline fun and outdoor camping trips with resort-provided sleeping bags.
Photo Credits
Sunset in Minnesota image by Somebody Photo from Fotolia.com