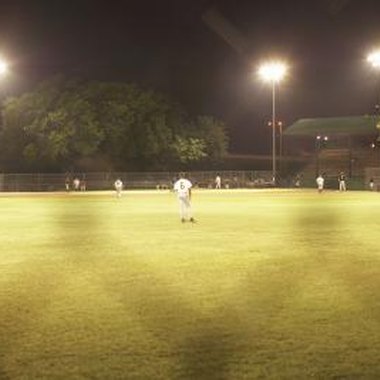 Big League Dreams Sports Park in Gilbert, Arizona boasts eight replica major league fields and hosts children and adult baseball, softball, soccer and flag football games. Even if you are not part of an organized event, you can bring your family to the sports park to watch games, use the batting cages and dine at the venue's on-site restaurant.
Big League Dreams Sports Parks
Big League Dreams Sports Parks are located in several cities around the country, including Gilbert, Arizona. These parks' replica stadiums children a chance to experience playing at the parks they watch their heroes on. Children play baseball, softball and soccer in these stadiums, each which hold up to 200 fans. Big League Dreams Parks are local venues for Little League games and are often rented out for weddings and parties for adults who want to relive their big league dreams.
Miniature Stadiums
The Gilbert, Arizona Big League Dreams park is one of the largest in the country, with eight replica fields. Since the city built the park for $33.5 million in 2007, it has become a major draw for sports enthusiasts and children's league tournaments. The park includes miniature replicas of Fenway Park, Wrigley Field, Sportsman's Park, D-Back Stadium, Yankee Stadium, Ebbets Field, Angels Stadium and the Polo Grounds. Each of these replica fields offers players and spectators the feeling of being where the greats play or played.
Local Attraction
Big League Dreams Park in Gilbert offers several amenities for spectators and other visitors, including batting cages, a playground and a 20,000-square foot field house for indoor soccer play. The field house is often rented out for banquets and other large events. The Stadium Club Restaurant has 12 televisions for watching games during meals. The fields themselves are also available for rental as party or wedding venues.
League Play
The replica fields at Big League Dreams Park in Gilbert were designed to accommodate Little League baseball, adult softball, football and soccer. The fields often host tournament and playoff games. Those wishing to join a league may contact the park for information. Hotels in Gilbert and nearby Mesa accommodate those who travel to the facility for league play or tournaments.
Photo Credits
Siri Stafford/Photodisc/Getty Images