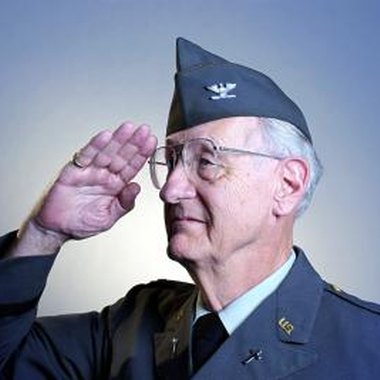 Long Beach, California, and its suburban area are home to vibrant and patriotic communities that honor fallen military members each Memorial Day. In recognition of the holiday, the area hosts an array of Memorial Day events and celebrations that include parades, regional food favorites and an assortment of family friendly activities.
The Queen Mary Celebration
Each Memorial Day, the Queen Mary (queenmary.com) hosts an array of events aboard the ship and surrounding area. The event, which is located in the heart of Long Beach, offers free admission to all veterans and active members of the military and includes an aboard-ship parade, balloon artists, mimes, magicians, jugglers and a 1940s style swing-time review, which pays homage to the soldiers America lost during World War II. Live music artists are also on hand to provide country, pop and patriotic-themed music.
Strawberry Festival
The Strawberry Festival (strawberryfestival.org) in Garden Grove, a Long Beach suburb just 12 miles from the heart of downtown, is an annual Memorial Day event that includes live music and family-friendly entertainment. The festival hosts a variety of live performance artists, food booths, rides and attractions and culminates in a patriotic parade that features marching bands, local dignitaries and equestrians. The event also is the home of Strawberry Idol, a yearly karaoke competition, and the Berry Berry Beautiful Baby Pageant, open to babies under 3 years of age.
Fiesta Hermosa
Located in the Long Beach suburb of Hermosa Beach, Fiesta Hermosa (fiestahermosa.com) is an annual event that is held each Memorial Day and Labor Day weekend. The event includes a multi-cultural parade down the center of town, a variety of live music performers and food vendors. A kiddie carnival is provided for children ages 3 through 10 and includes rock climbing, a 30-foot slide, mechanical rides and a petting zoo.
Forest Lawn
Forest Lawn Memorial Park (forestlawn.com) is located in the center of Long Beach and hosts the annual Long Beach Memorial Day Celebration. The event includes keynote speakers, patriotic music, a presidential proclamation, wreath-laying ceremony and culminates in a parade in honor of active and retired military members and those lost during the course of battle. The parade includes color guards and members of Long Beach's former and active military.
Photo Credits
Thinkstock/Comstock/Getty Images