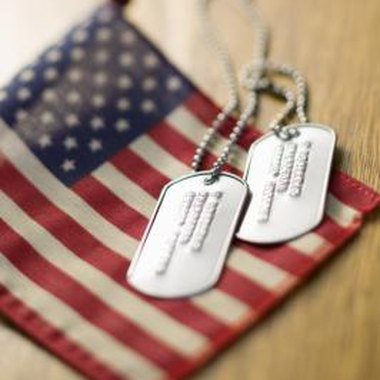 Memorial Day is held in the United States on the last Monday of each May. This is not only a day to take off from work or school, but also a day to remember those who have given their lives to serve the country and protect the freedoms of all residents. Throughout the United States, many communities host events to honor veterans who have lost their lives in the line of duty, and Pocono Pines in Pennsylvania is no exception.
About the Parade
The Memorial Day parade in Pocono Pines, Pennsylvania, is held every year on Memorial Day beginning at 10 a.m. and ending at 11 a.m., immediately followed by a memorial ceremony to celebrate the lives of the area's veterans. The parade features local veterans groups, government officials, prominent citizens and community groups, such as the Boy Scouts of America. The parade causes road closures or road conversions into single lanes.
Parade Route
The Memorial Day Parade follows a similar path each year. It begins at the Tobyahanna Elementary Center, heads down Old 940 and pauses at the Shell Station. Then, the parade takes a left onto Route 423, in the direction of Firehouse Road. Once the parade reaches Firehouse Road, it turns left onto the road and loops back around toward Tobyahanna Elementary, where the parade comes to an end at the cemetery across the street.
The Finale
After the parade is complete, participants and spectators join together at the cemetery to honor the veterans of Pocono Pines and the United States. Speeches are given by prominent citizens, who discuss the importance of veterans. Then the name of every citizen of Monroe County who has recently died in the line of duty is read, followed by the ringing of a bell. A local school band usually plays "Taps" during this leg of the event.
Other Memorial Day Events
The weekend leading up to Memorial Day is a busy one in Pocono Pines. The weekend begins with the Memorial Day Celebration on Saturday, which takes place outside the Logan Steele Community Center. Activities include a flag raising ceremony, barbecue, kids crafts and entertainment and live music. Sunday offers two options: a golf tournament at the Golf Center for Golf Center members and a Memorial Day Tree Sale at the Selig Community Center from 9 a.m. to 12 p.m.
Photo Credits
Jupiterimages/Creatas/Getty Images