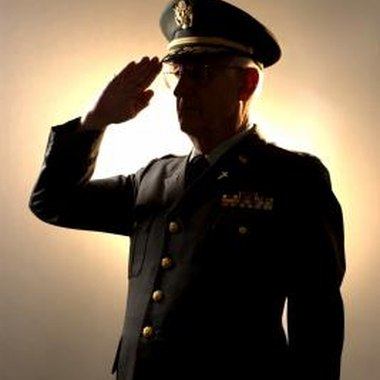 The Memorial Day Parade in Duncansville, Pennsylvania, is the centerpiece of various activities held during the holiday weekend. Located in central Pennsylvania, the city formed after a coin toss in 1830 united two settlements located on opposite sides of Blairs Creek. Floats and bands aid in celebrations meant to honor the memory of military personnel who made the ultimate sacrifice.
The Parade
The Memorial Day Parade in Duncansville starts at 12 p.m. Routes change annually. The 2009 and 2010 parades used Route 22 and Third Avenue. Find updated parade information in area newspapers. The procession includes fire trucks, local high school marching bands, clowns and horses. Souvenirs are handed out during the event. During the 2010 parade, attendees received miniature American flags. No alcoholic beverages are permitted due to area status as a dry county.
Additional Activities
Visit additional events held before and after the parade. Attend morning memorial services organized by the Duncansville Veterans of Foreign Wars. The event starts around 9 a.m. at the Carson Valley Church of the Brethren Cemetery. The facility has hosted the service since 2009. Hear stories from retired military personnel at a God and Country rally. In 2010, the event was held at Meadows Family Fun Center. Warriors River Boys provided musical entertainment.
Accommodations / Local Attractions
Enjoy a long weekend while attending the Memorial Day parade. Only one establishment provides visitor accommodations inside the city. Unwind at The Comfort Inn Duncansville (comfortinn.com) with a dip in the indoor swimming pool. Enjoy a round of golf at nearby Sinking Valley Country Club. A number of classes are always in session at the Duncansville Community Center. The building houses the local fire department, communal kitchen facilities and an open court gymnasium.
Travel
The easiest way to get to Duncansville is by car. No public transportation services are available in town. Altoona, Pennsylvania, provides the closest transportation hub. Purchase a ticket for Greyhound bus service. Amtrak also has a stop near the Altoona Convention Center. Rent a vehicle from any one of the local rental facilities and drive to Duncansville in under 30 minutes. Contact transportation companies directly for schedule information.
Photo Credits
Thinkstock/Comstock/Getty Images