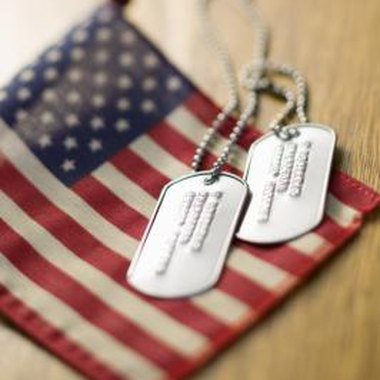 A small city in Gladwin County, Michigan, Beaverton prides itself on maintaining a small-town feel and a strong sense of community, strengthened by community activities the city hosts. Most notably, these include an annual Memorial Day parade that celebrates America and honors fallen veterans with its patriotic procession and music.
Honoring Veterans
First and foremost, Beaverton's Memorial Day parade honors fallen veterans. In previous years, the parade lineup has begun with flag-holders and bagpipe music to honor those who didn't make it home. The parade also features military floats and vehicles, including a military convoy truck in 2011. The American flag is a prominent symbol featured throughout the parade, featured on nearly every vehicle that passes. These flags help to honor the sacrifice veterans have made to protect the values the American flag has come to represent.
Parade Vehicles
Besides military vehicles, Beaverton's parade includes other automobiles that have some kind of significance to America. American trucks and hot-rods symbolize blue-collar workers in the United States. A number of larger work trucks and even fire trucks honor those Americans working to protect the country from within.
Parade Music
In 2011, two different musical groups marched in the parade. A traditional bagpipe troupe at the front of the parade was followed by the Gladwin Marching Band, playing patriotic marches and brass numbers. The band was led by a color guard team. Though the musical groups vary each year, the Beaverton parade always incorporates some kind of patriotic or honorary music.
Parade Route
The Beaverton Memorial Day Parade marches across the downtown area of the city. In 2011, the parade kicked off at 1:30 pm, though lineup began at 1:00 in the Beaverton Community Center parking lot. The parade typically winds down Brown Street to M-18 and finally over the bridge to Ross Lake Park. There, local veterans groups and clergy usually hold a service to honor fallen soldiers, and all parade participants and spectators are welcome to attend.
Photo Credits
Jupiterimages/Creatas/Getty Images