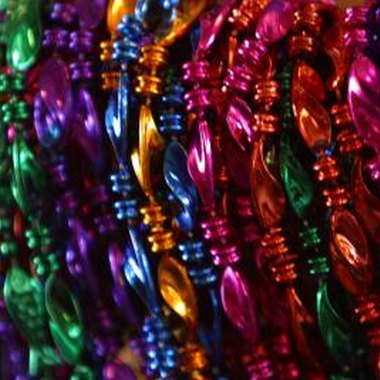 Gloucester, North Carolina, is situated on the mainland near the southern end of the Outer Banks. Every February this tiny coastal community of just over 700 people come together to celebrate Fat Tuesday, also known as Mardi Gras. Although the celebration is simpler than their Louisiana counterparts, this close-knit town knows how to have a good time while benefitting others. Beginning on Friday and lasting through the weekend, Gloucester shows everyone how to "laisser le bon temps roulez."
History
For those of you wondering why you've missed out on years of Mardi Gras partying in Gloucester, the celebration has not always been in force. It began in 1993, started by Bryan and Barbara Blake of the Cajun zydeco band The Unknown Tongues. After being asked to perform numerous fundraisers within the community, Bryan and Barbara decided to simply combine their musical efforts into one big shindig per year.
Cost
The Mardi Gras festivities are run entirely by donations, including food and money. A call goes out earlier in the year from the person known as the "Keeper of the Sacred Food List" and donations of items such as onions, chicken and sausage are accepted. Because of the large amount of donations, the festival does not cost anything for attendees, and kids are always welcome. Unfortunately, dogs are not, so no matter how much your Chihuahua loves to eat gumbo you'll have to leave the furry friend at home. All proceeds are donated to the Woodrow Price scholarship fund, which helps community high school students with college expenses.
The Celebration
For this Mardi Gras celebration you won't find masks, nudity or New Orleans style partying. The tiny community of Gloucester prefers to stay away from the outrageous bacchanalian revelry, focusing instead on a more simple, rural type of festivity. Make no mistake, though, there's a traditional "Fool's Procession" and plenty of costume making and wearing, as well as a kick off with the coronation of the children's King and Queen and a bead toss. Though a toned-down version of Mardi Gras, Gloucester's weekend has lots of music and food to last all weekend long.
Food and Music
The food for this Gloucester party includes mouth-watering items such as traditional gumbo, crawfish, and deep fried turkey, as well as vegetables and side dishes. But you may not have time to eat everything once you start focusing on the energetic rhythms of the zydeco music that surrounds you.
Places to Stay
A couple of small places are available for lodging for this weekend celebration. The County Home Bed and Breakfast (countyhomeb-b.com) has 10 private rooms all located on the ground floor, a front and back porch and pet-friendly accommodations; it is a 20-minute drive to Gloucester. The Inlet Inn (inlet-inn.com) on Taylor's Creek is about a half-hour drive from Gloucester and is a picturesque waterfront inn with 36 rooms, some including private porches.
Photo Credits
Hemera Technologies/AbleStock.com/Getty Images