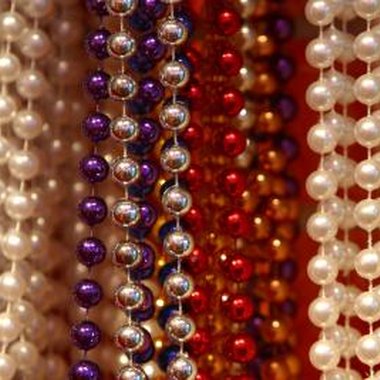 You don't have to make a trip down south to lose your inhibitions and enjoy the festivities of Mardi Gras. The town of Toledo, Ohio, has a strong tradition of bringing in the Fat Tuesday shenanigans, offering something for all ages. There are several well known Mardi Gras parties in Toledo, as well as other family-friendly events.
History of Mardi Gras in Toledo
Every year the city hosts the King Wamba Carnival Parade to celebrate Toledo's 1909 extravagant Mardi Gras Festival. That historic event featured red carpets and royal barges for King Wamba and Queen Sancha, and the streets were filled with onlookers. The event was meant to make Toledo the biggest Mardi Gras party in the north, but it lasted only a year. The tradition of Mardi Gras in Toledo remains strong, nonetheless, and the King Wamba parade honors the past as it kicks off the current celebration. A new King Wamba and Queen Sancha are crowned every year.
G.A.F. Society Mardi Gras Party
The German American Festival Society hosts one of the most well-known Mardi Gras parties in Toledo. The prince and princess lead the procession, and a masquerade party soon follows. German, American and New Orleans food is available. Live bands play German music through the night and add to the merriment, adding a unique German flavor to the Cajun celebration not found anywhere else. Costumes are not required, but strongly encouraged. The party generally goes late into the evening, and at midnight a Fasching Frühstuck, or Carnival Breakfast, is served.
Mardi Gras on Adams
The Mardi Gras on Adams event attracts a younger crowd looking to cast beads and leave their inhibitions behind. Five bars join together to create the annual party on Adam's Street Corridor, between 12th and 20th Streets. Wesley's, Manhattans, The Attic on Adams, Bretz, and the Ottawa Tavern form a partnership to host an evening with dancing, great food and live music. The celebration starts around 9:00 p.m. and goes late into the night.
Other Mardi Gras Celebrations
Mardi Gras is celebrated all over Toledo in a variety of ways. Many restaurants serve a special menu on Fat Tuesday that is meant to rival the cuisine eaten in New Orleans and to provide a final indulgence before Lent's 40 days of abstinence. Popular Mardi Gras food includes turtle soup, jambalaya made with shrimp, ham, chicken or sausage, crawfish etouffee, black muffins, cornbread and other Cajun treats. Local churches, such as the United Church of Christ on Harvard Boulevard, sometimes hold Mardi Gras events that are more family orientated, allowing the children to be a part of the celebration as well. The Locke Branch Library has held activities for kids, such as mask making, along with serving refreshments.
Photo Credits
Hemera Technologies/AbleStock.com/Getty Images