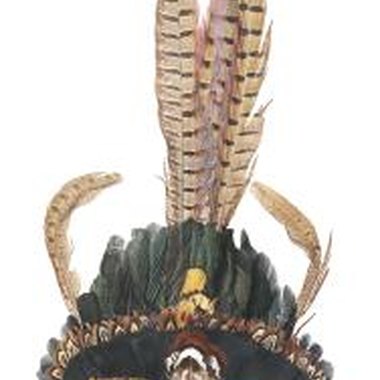 Rhode Island lies on the U.S. eastern seaboard, with attractions including cities such as Providence and Warwick as well as the beaches of the Narragansett Bay area. Communities around the state host events to celebrate a number of occasions throughout the year. This includes Mardi Gras, with Rhode Island towns and cities hosting costumed celebrations for residents and visitors to enjoy.
Woonsocket Mardi Gras Celebration
The Woonsocket Mardi Gras celebration dates back to the 1950s, although it has only taken place as an annual event since 1995. Organized by the Northern Rhode Island Council of the Arts (nrica.org), and local volunteers forming the Mardi Gras Committee, the celebration typically involves a costumed ball, at which revelers can enjoy traditional Mardi Gras entertainment. In the run-up to the event, local ladies vie for the title of Mardi Gras Queen. Woonsocket residents also enjoy the fun by entering the "King Jace Contest" to guess the mystery man chosen as the Mardi Gras King.
Annual Cajun & Zydeco Mardi Gras Ball
The Annual Cajun & Zydeco Mardi Gras Ball takes place at Rhodes-on-the-Pawtuxet (rhodesonthepawtuxet.com) in Cranston. This event has a history dating back to the early 1990s, with Lagniappe Productions (mardigrasri.com) and VSA Arts of Rhode Island (vsartsri.org) organizing the costumed ball. This generally takes place during February each year, and provides those attending with some traditional Mardi Gras entertainment. Live bands play Cajun and Zydeco music, and the food usually includes some traditional southern delicacies, such as jambalaya and fried crawfish.
German Club Pawtucket
The German-American Club of Rhode Island (gacsri.org) in Pawtucket hosts a couple of events to celebrate Mardi Gras each year. The Annual Fat Friday Zydeco Frenzy staged by Sal's Productions (salsrbclub.com) takes place on the Friday before Fat Tuesday, and features live music from Cajun and Zydeco musicians. The Carnival of Fasching generally takes place the following evening, with this event known as the "German Mardi Gras." This masquerade ball has food, music, and street theater to provide revelers with an evening of entertainment.
Friends of the Bristol Animal Shelter Mardi Gras Ball
The Friends of the Bristol Animal Shelter (friendsofthebristolanimalcenter.org) organize an annual Mardi Gras event in Bristol each year as a way of raising funds for the animal shelter. This generally takes place during February, with money raised through ticket sales and auctions at the event. The costumed ball provides those attending with an evening of traditional Mardi Gras food and music, with revelers having the satisfaction that their fun will go towards helping animals at the shelter.
Photo Credits
Hemera Technologies/PhotoObjects.net/Getty Images