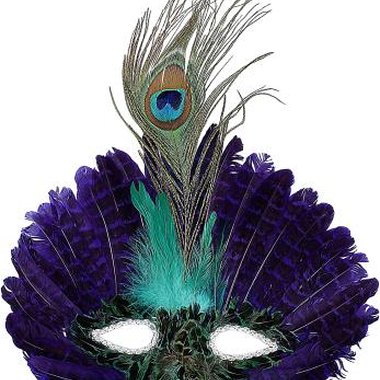 St. Marys, Georgia, has a beautiful setting, located on the St. Marys River, around six miles from the Atlantic Ocean. Many tourists visit each year to take in the city's National Historic District, which is home to features such as a "Washington Oak," planted on the day George Washington was buried in 1799. The city also hosts an annual Mardi Gras festival, which both residents and visitors enjoy.
History
The St. Marys Mardi Gras Festival has a history dating back to the mid-1990s, with festivities taking place for the first time in 1995. It has gone on to become one of the regular annual events hosted by the city. Each year the St. Marys Downtown Merchants Association organizes the festival, which takes place on the Saturday before Ash Wednesday. This involves a few different events held at various times throughout the day.
Parade
The Mardi Gras parade helps kick off the festival in impressive style. Generally starting at around 10 a.m., the parade features decorative floats and vehicles. Marching bands, dancers and other performers also take part, decked out in colorful Mardi Gras costumes based around a festival theme which varies from year-to-year. The parade has a tradition of the performers throwing colorful beads to the watching spectators, making it a fun event for kids as they try to collect these.
Street Festival
The street festival generally runs for the whole day, starting early in the morning and carrying on until late afternoon. The event takes over a number of streets in the downtown area, as well as Waterfront Park, with food, arts and crafts and vendors setting up for the day. Entertainment also includes activities such as wall climbing, bungee jumping and inflatable slides. The street festival usually also features fun competitions, with cook-offs and best-costume contests having taken place in previous years.
Live Entertainment
The Waterfront Stage provides the setting for a few hours of live music and entertainment for the enjoyment of those visiting the festival. Entertainment generally starts around midday, with a number of bands, singers and performers taking to the stage throughout the afternoon.
Mardi Gras Ball
The festivities generally culminate in the evening with the Mardi Gras Ball, an all-ticket party for adults. Anyone attending the ball can dress in costume to reflect the festival theme of the year, and those who do this to best effect receive prizes. The naming of the Mardi Gras King and Queen also takes place at the party, and with live music playing late into the night.
Photo Credits
Zedcor Wholly Owned/PhotoObjects.net/Getty Images