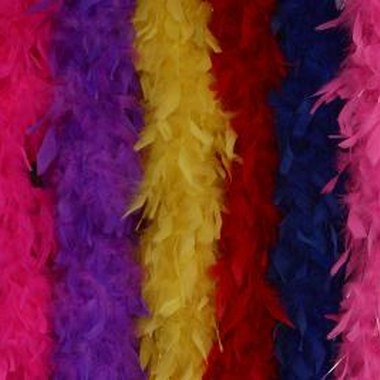 Mardi Gras isn't exclusive to New Orleans -- in fact, Mardi Gras-like celebrations can be traced to Roman times. In the Caribbean, Mardi Gras celebrations are typically referred to as "Carnival" and celebrate the African roots of Caribbean culture.
About
Every major Caribbean island celebrates some form of Carnival with elaborately dressed dancers in a celebratory parade. Events range from full-blown orchestrated events -- such as the festival staged on Trinidad -- to modest celebrations on islands like Bequia, probably the most informal and demure of Caribbean carnivals. However, costumes, dancing, music and parades are common to all forms of Carnival.
Cultural Roots
While New Orleans-style Mardi Gras celebrations include porcelain-looking masks with fine artistic details reflecting European traditions, Caribbean Carnival blends African traditions through their costumes. This may include using natural products like shells, grass, and even bones along with fabric and beads. African drums, dance and music are essential to the parade and festivities. On Tortola in the British West Indies, in fact, Carnival is dubbed the "Emancipation Festival" in recognition of the freeing of slaves.
Islands
The flavor of Carnival varies from island to island. Trinidad's Carnival rivals no other and is often considered the epitome of the Caribbean carnivals. Many schools on Trinidad sponsor carnival bands and consider the teaching of Carnival roots and tradition an important lesson in history and heritage. St. Thomas' festival features "mocko jumbies," elaborate walkers on stilts. Aruba, Haiti and the Dominican Republic host major festivals, and Barbados features a unique carnival dubbed "Crop Over" in honor of the end of the traditional sugar cane harvest.
When to Visit
Although Mardi Gras and Carnival are often celebrated after lent in the Christian tradition, the diversity of Caribbean history and culture has led to a wide range of Carnival festival dates. For at least half of the year, someone is celebrating Carnival, with festivals starting in February in St. Barts and Trinidad. August ends Carnival season with celebrations in Grenada, Haiti and the Turks and Caicos.
Photo Credits
Photos.com/Photos.com/Getty Images