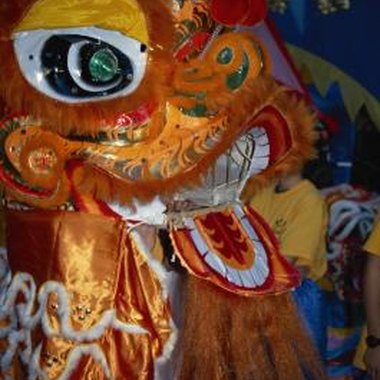 Washington, D.C., is America's political center and a cosmopolitan city that is home to people of various cultures. As the nation's capital, the city also is home to many annual festivals that celebrate aspects of American society and even foreign culture. There are a few Malaysian-related events that are open to all those interested in learning more about that country, it's people and history.
Malaysians In The Washington, D.C., Area
According to the Embassy of Malaysia in Washington, D.C., there are very few cultural festivals and events in the area because the Malaysian community in Washington and its neighboring suburbs of Maryland and Virginia is very small. In fact, there are only three Malaysian Associations in the United States: in Boston, California and Georgia. Washington, D.C., does not have a Malaysian organization.
Faces of 1Malaysia Festival
Organized by Malaysia's Information, Communication and Culture Ministry, the annual Faces of 1Malaysia Festival takes place every April. The aim is to promote Malaysia's diverse culture and tourism sector. The festival includes many events, one being the Gala Night, which is attended by American politicians and other foreign dignitaries. Another event is a cultural fair that is open to the general public. The 2011 fair was titled "Symbolization of Friendship Between Two Nations." It featured Malaysian cultural performances, arts, crafts, music and fashion.
Chinese New Year at the Embassy Of Malaysia
Many Malaysians are of Chinese heritage and their culture involves celebrating the Chinese New Year. Each year, the Malaysian Embassy celebrates with members of the Malaysian community and friends with traditional Malaysian food and drink. Guests are invited by embassy employees. The Chinese New Year usually falls in either January or February; in 2011, it fell in January.
Fiesta Asia! Festival
May is Asian heritage month, and in Washington, D.C., is marked by a series of events collectively called the Fiesta Asia! Festival. The Fiesta Asia! Festival culminates with a day-long street fair at the end of the month. While the festival is not specifically Malaysian in focus, it features cultural activities from several Asian cultures, including Malaysia. Visitors can find the fair on Pennsylvania Avenue between Third and Sixth streets.
Resources
Yuslin Isa, Officer; Information Department; Embassy Of Malaysia; Washington, D.C.
Photo Credits
Brand X Pictures/Brand X Pictures/Getty Images