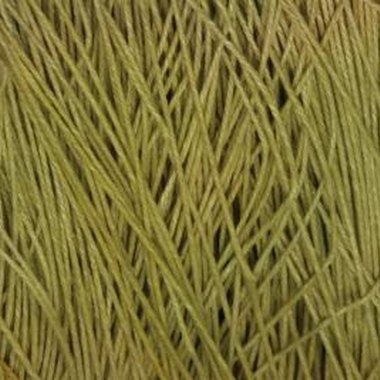 Never again have to search around for a measuring tape, trying to measure out yards and yards of yarn, only to have a tangled mess on your hands at the end. Make your own thread counter and never again have to guess if you have enough yards to make that coveted pattern in your stash. The yarn counter is simply made and small enough to store in a drawer. Keep it with your favorite hand spun yarn so you will always know how much yarn you have.
Items you will need
Measuring wheel that measures yards

Screwdriver

2-by-4 inch block of wood

Pipe hanger

Pliers

2 screws

2 hook screws

Rubber O rings
Step

1
Remove the measuring wheel from the base. Use the screwdriver to remove just the measuring wheel and the counter.
Step

2
Lay the pipe hanger out along the long edge of the wood. Use the pliers to bend the sheet of metal up just enough for the counter of the measuring wheel to fit through.
Step

3
Screw the pipe hanger to the wood using the screws and screwdriver.
Step

4
Attach the hooks to each end along the same side as the pipe hanger. Use the screwdriver to create the holes and to screw the hooks into the wood.
Step

5
Stretch the O rings around the measuring wheel. These will help guide the yarn through the counter.
Step

6
Thread the yarn through the hook, around the wheel and through the other hook to keep the yarn from tangling. Pull the yarn, winding it into a ball as you go; the measuring wheel measures the length of the yarn as it winds around the wheel.
Tips & Warnings
Use a ball winder to wind the yarn and pull through the measuring wheel to keep the yarn neat.
Photo Credits
Photos.com/Photos.com/Getty Images