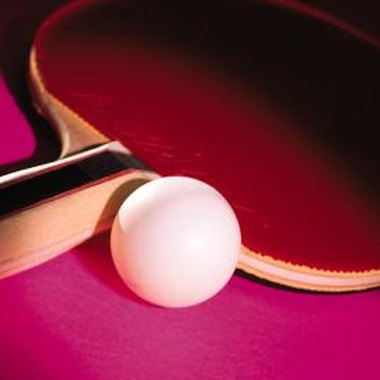 Not everyone has access to a regulation ping pong table, but if you've got paddles and balls as well as a large table and some basic craft supplies, you can fashion a ping pong net and start playing right away. Once you've made a basic net, bring your paddles and ball just about anywhere and start an impromptu game.
Items you will need
Ribbon

Scissors

Two tongue depressors

Sticky tape

Modeling compound
Step

1
Cut three lengths of ribbon so that it is the same length as the table is wide.
Step

2
Lay the three strips parallel to each other and tape the ends to both tongue depressors.
Step

3
Stick a chunk of modeling compound to either side of the table at the halfway point, and insert the sticks into it to secure the net in place.
Photo Credits
Comstock/Comstock/Getty Images