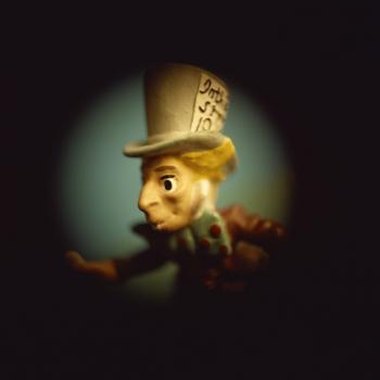 Avatars are essential in the digital world. Games, forums and even blogs would not be the same if users did not have personalized images to display by their posts and activities. Creating an avatar is a simple process, but using images of specific characters such as the Mad Hatter can complicate the process. Many images of the Mad Hatter are copyright-protected so they are not available to use in avatars unless you get the owner's permission. You can avoid this necessity by searching for public domain images.
Step

1
Search the Internet for a public domain image of a Mad Hatter that you like. Public domain images are free to use and often can be found at websites such as Flickr and PicSearch.
Step

2
Right-click the image with your mouse and select "copy image."
Step

3
Open Photoshop, MS Paint or another graphics editing software program on your computer and create a new project.
Step

4
Select "file" then scroll down and select "paste" to paste the Mad Hatter image into the program.
Step

5
Choose a marquee tool to highlight a section of your image, then crop it into a square shape.
Step

6
Adjust your image's size to 96 by 96 pixels using the program's image rescaling tool.
Step

7
Click on "file" and then "save." Type a name for your avatar and save it to your computer.
Tips & Warnings
To upload your new avatar to your blog, forum or game profile, find the profile editing section of the website. Here, you usually will find an "upload avatar" or "upload profile image" link. Click this link, then search through the files on your computer and select your recently created avatar to upload.
Resources
Photo Credits
Jupiterimages/Comstock/Getty Images