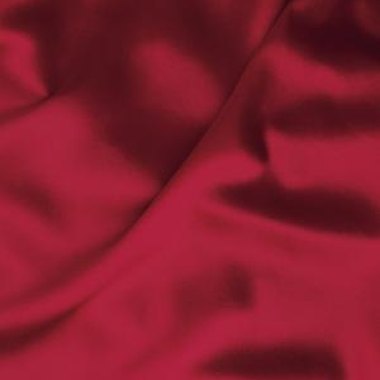 Fabric flowers from the craft store offer a striking resemblance to the real thing. They boast of perfectly shaped leaves and replica plastic stamens. A more rustic option in floral decoration is created using fabrics, such as brocade or satin, to create festive homemade buds. These fabric flowers offer an unfinished, slightly frayed edge to create a shabby chic look for events and home décor.
Items you will need
1/4 yard satin or brocade

Ruler

Scissors

Thread

Needle

Large button

Hot glue gun
Step

1
Cut out strip of brocade or satin fabric measuring 3 by 30 inches. Use a ruler and scissors to get an even, straight line.
Step

2
Thread a needle with thread that matches the fabric. Tie a knot at one end of the thread. Sew along one long side of the fabric strip, scrunching and gathering the length of the fabric tight onto the thread as you move along the fabric. Use an even basting stitch, in which you push the needle up to the top of the fabric and back down again. Each stitch should be about 3/8 of an inch. As you sew along the strip, the fabric should begin to form a circular shape, with a tight gather in the middle. Tie off the thread once you reach the end of the strip and have created a round, floral shape.
Step

3
Cut out a 3-inch diameter round of fabric. Place this round of fabric over a 1-inch button. Glue the edges of the fabric in place on the back of the button using a hot glue gun. Make sure the fabric is taut over the front of the button.
Step

4
Glue the button at the center of the cloth flower using a dime-sized dot of hot glue. Press in place for about ten seconds to ensure it is bonded to the flower.
Step

5
Cut along the edge of the flower to create a texture shape. Cut out triangles or create a wavy edge using a pair of scissors. Pull at a few of the loose strands on the brocade or satin to encourage a frayed, shabby chic look.
Tips & Warnings
Make a two-layered flower using contrasting fabric and a second strip of fabric measuring 20 inches long. Tack them together using a thread and needle.
Photo Credits
Liquidlibrary/liquidlibrary/Getty Images