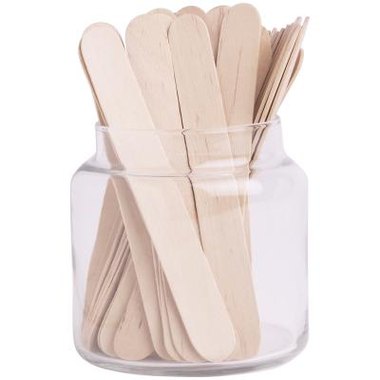 Whether you're running a Cub Scout pack meeting or teaching science or art, designing a Popsicle stick boat teaches a number of different skills. Learning about buoyancy will help students take their first steps in learning the principles of physics and water displacement. This project gives a student a product that will remind him of the lessons learned for months and years after building the boat.
Items you will need
Popsicle sticks

Waterproof glue

Paint

Dowel

Paper

Scissors
Step

1
Make your pontoons first. Stack at least seven Popsicle sticks on top of each other, putting glue between each layer. Both pontoons should have the same number of sticks.
Step

2
Connect the pontoons with more Popsicle sticks to create the topside of your boat. Make your deck as large as you want.
Step

3
Glue one end of a dowel rod a couple of Popsicle sticks closer to the front than the rear. Cut a sail shape out of a piece of paper and glue the straight edge to the dowel rod. Paint the Popsicle sticks in the desired color and add any other decorative touches.
Tips & Warnings
Without waterproof glue, your boat will head to the bottom quickly.
Photo Credits
Dynamic Graphics Group/Dynamic Graphics Group/Getty Images