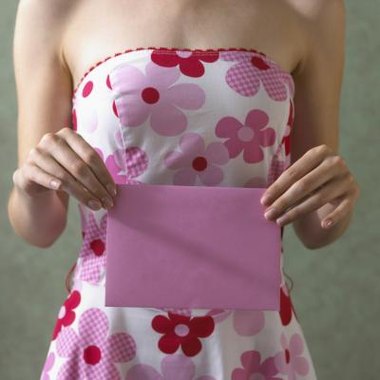 Most teenagers become excited when it comes time to plan a birthday party to celebrate with their family and friends. Typically, it's important to them that they make a good impression, especially to their friends. Stationery stores usually only carry limited design options for teenagers. Your teen may feel unhappy with the store's selection or too embarrassed to send the "Hello Kitty" invitations to her friends, for example. For such a reason, help your teen design and print her own birthday invitations at home.
Items you will need
Card stock (any color you prefer)

Printer paper

Printer

Color-printer ink
Step

1
Choose a theme and matching color for the invitations. For example, bright colors work for a tropical theme for a summer birthday party. Choose neutral colors like black and white for a Hollywood-themed party.
Step

2
Open a greeting-card software program on your computer. Such software allows you to create party invitations and be as creative as you want with interesting text, colors and clip art that's provided.
Step

3
Select an invitation template in your greeting-card software. Choose a popular size for your invitation like A9 or A7 -- note-card size. These sizes can usually be found when shopping for card stock to use for the invitations.
Step

4
Add graphics to your invitation. Match the graphics to the party's theme. For instance, if you want to host a pool party for the birthday party, include clip art of sandals, beach balls, lawn chairs, umbrellas and beach towels. Don't overcrowd the invitation with too many graphics. You want your guests to pay attention to the important information about the party.
Step

5
Choose a font for the invitation. Use bold, fun and carefree fonts that appeal to teens.
Step

6
Type a greeting on the front of your birthday invitation. Greeting examples include "Come To My Party," "Come Celebrate With Me" or "You're Invited!" Adjust your text size to fit the card alongside the graphics.
Step

7
Type the details of the party inside the invitation. Include the time, location, date and RSVP. Type this information in an easy-to-read font, such as Times New Roman. Use color instead of a crazy font to express creativity when completing this step.
Step

8
Print the birthday-party invitation on card stock. Set your printer settings accordingly. Select high-quality color printing instead of black-and-white printing.
Tips & Warnings
Print a sample of your party invitation on regular paper to ensure that you like the design. Show your best friend a copy of the invitation and ask for suggestions before sending it out to all your friends.
References
"Greeting Cards From A to Z"; Jeanetter Robertson; 2006
Photo Credits
Brand X Pictures/Brand X Pictures/Getty Images