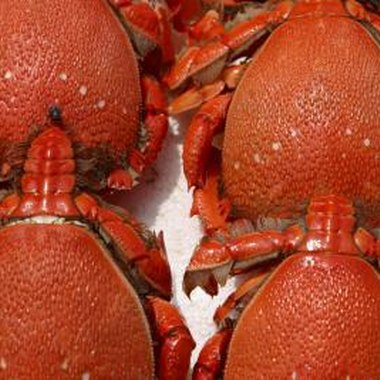 Louisiana boasts some delicious food and renowned music, and the state has a number of festivals to celebrate these each year. Other areas can also get in on the act, with Austin, Texas the location for an annual Louisiana-themed festival. The Louisiana Swamp Thing and Crawfish Festival takes place in Austin in early April each year, and those attending can enjoy some traditional southern cuisine and entertainment.
General
Staged by Roadway Productions (roadwayevents.com), the Louisiana Swamp Thing and Crawfish Festival has taken place in various locations in the Austin area over the years, including the Bob Bullock Texas State History Museum and the Buda City Park. The event generally takes place over one day, running from mid-morning to late in the evening. It features a range of entertainment for revellers, from listening to some traditional Louisiana music, to tasting a range of southern cuisine. The entry fee includes some of the food and all of the entertainment.
Food
The centerpiece of the festival is boiled crawfish, potatoes and corn, with recent years featuring up to 7,000 lbs. of crawfish. Revellers can enjoy this dish for the cost of the entry fee, with a limit of one plate on each visit to the crawfish stand while supplies last. Other dishes sometimes featured on the extensive menu include Bayou chicken, Cajun fried bacon, jambalaya and Gumbo, although these require additional payment.
Music
The festival location typically has at least one stage set up as a venue for singers, bands and dancers to put on a show. The entertainment typically goes on all day, with a number of musical styles featured. This includes traditional Louisiana music, such as Zydeco and Cajun styles, as well as other music, including rock, blues, funk and jazz. Musicians that have played the festival a number of times include the Dog Hill Stompers, George Clinton and Parliament Funkadelic and the Blues BoxBayou Band.
Other Entertainment
While the main events at the festival involve food and music, visitors can also enjoy other entertainment, including arts and crafts stalls, which provide the opportunity to purchase a range of food and non-food homemade crafts, as well as see craft making displays. The event also caters to kids, with entertainment including bounce houses and play equipment.
Photo Credits
NA/Photos.com/Getty Images