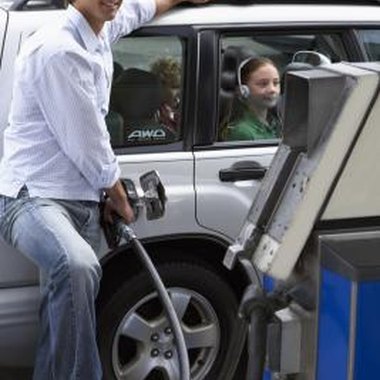 Travelers heading towards or from the Pennsylvania Turnpike (Interstate-76/ I-70) must pass through the town of Breezewood if they want to connect with either Route 30 or I-70. As a consequence, a large number of motels, fast-food outlets, restaurants and gas stations have sprung up in Breezewood over the years to serve the thousands of motorists passing through this Pennsylvania town.
Holiday Inn Express Breezewood
The Holiday Inn Express Breezewood offers a hot complimentary breakfast buffet. This four-floor hotel has 75 rooms and suites with free high-speed Internet access. This Holiday Inn Express has an outdoor pool and a small 24-hour fitness center. The hotel's parking lot is watched over by 24-hour security cameras, as well as being patrolled nightly. The Holiday Inn Express is located where Interstates 70 and 76 intersect.
Howard Johnson Breezewood
If you need pet-friendly lodging, the Howard Johnson Breezewood allows a maximum of two pets per room, charging $10 per night per pet as of 2010. The onsite restaurant is open for breakfast and dinner. The Howard Johnson Breezewood offers high-speed Internet access, a fitness room, and a pool that is open seasonally. The parking lot is free and can accommodate larger vehicles including buses and trucks.
Best Western Plaza Inn
The 55-room, two-story Best Western Plaza Inn near I-70 on Route 30 is a pet-friendly facility. The charge for pets, as of 2010, was $10 per pet per night, with a maximum of two pets in a room. The hotel offers a coupon that is good for a complimentary breakfast item and a drink at the neighboring Hardee's Restaurant. Rooms have free high-speed Internet access, and the hotel has an outdoor pool.
Quality Inn Breeze Manor
The Quality Inn Breeze Manor is located near the intersection of I-76 and I-70 on Route 30. It has 50 rooms located in one- and two-story buildings and is set on seven acres, giving it some privacy. This hotel's rooms feature free high-speed Internet, and it provides a complimentary continental breakfast for its guests. The Quality Inn Breeze Manor has an outdoor heated pool and a wading pool for little ones. The hotel also has a coin-operated laundry available for guest use.
Photo Credits
Noel Hendrickson/Digital Vision/Getty Images