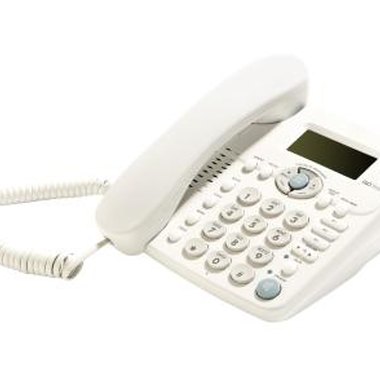 Founded in the 1830's as a trading post, Shubuta, Mississippi is situated to the Southeast of Meridian, Mississippi near the Alabama state line. Although a small community, Shubuta offers several options when it comes to phone service including traditional landlines and digital phone service. You can also have a phone installed with your broadband service available through the local cable company.
AT&T;
Shubutah, like many places in the United States, offers AT&T; for your local phone service. If you have AT&T; service for your cell phone, then it makes sense to sign up for your landline through a bundled package and save costs. Residents in Shubutah can expect to pay long distance for calls to the local cities and towns, but may find that AT&T; bundled rates make more economic sense than going with the option of a single landline. Contact AT&T; for the best rates in Southern Mississippi.
Bell South
Bell South has been the predominant service for the Southern United states since the breakup of "Ma Bell" in 1983. Residents of both Clark, Jones and nearby Wayne County have relied on the resulting branch of Bell South ever since. Although Bell South is only limited to landline services, they have been operating in Shubuta for nearly 30 years at times to the exclusion of all other phone services. Bell South was recently acquired by the Southwestern division of AT&T; in December of 2006. It now offers bundle packages under the auspices of AT&T.;
Comcast Digital
Comcast Digital phone services are available to the residents of Shubuta, Mississippi who are subscribers to Comcast cable and high-speed Internet. Those residents who already subscribe to cable in the area can call Comcast and request a bundled package where their phone service will be billed with both their Internet and television services. Comcast Digital phones do not charge long distance to the neighboring cities of Laurel, Meridian or Hattiesburg. Ask for introductory specials if you have never had a Comcast digital phone previously for the best rates.
Magic Jack/Vonage
If you have a cable package that includes Internet and television service, an alternative route to using either a land line from AT&T; or Comcast Digital is to install VoIP phone services which are much less costly than having a landline or bundled cell phone packages. VoIP stands voice over Internet protocol, and operates through a modem that is plugged into your existing PC. Although coordinating these services with the local 911 can be difficult, they are extremely cost effective and generally reliable, allowing you to call within the continental United States for free or internationally for a very low rate.
Photo Credits
Thomas Northcut/Photodisc/Getty Images