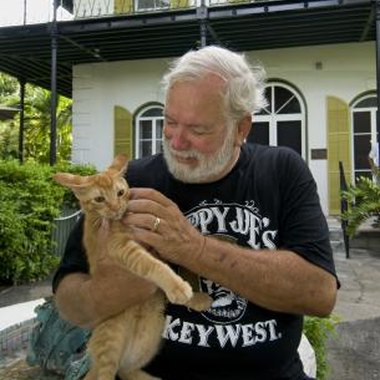 Literary festivals have become something akin to rock concerts for readers and writers, and the United States offers several major annual events. Literary festivals offer readers an opportunity to mingle with their favorite writers and wannabe writers to pitch their book ideas to publishers. Book publishers, agents, fans and best-selling authors can be found rubbing elbows and exchanging ideas at these gatherings.
Brattleboro Literary Festival
The Brattleboro Literary Festival entered its 10th year in 2011. This ode to readers, writers, and books in general, is a three-day event held in downtown Brattleboro, Vermont, every October. The festival is presented in conjunction with Marlboro College, and all events are free except the poetry and fiction writing workshops. You can expect a good showing from recognized names at Brattleboro, which has featured writers like Tom Bodett, Roy Blount Jr. and Janis Bellow, wife of literary great, Saul Bellow, who died in 2005.
Hemingway Days
As you might surmise from its location in Key West, Florida, the Hemingway Days Festival manages to work a few quirky bits into the proceedings. Author Ernest Hemingway made his home on the small island for more than a decade and penned some of his best-known works there. If you happen to be in the Florida Keys during the month of July, don't be surprised if you notice an abundance of portly, white-bearded men; they're in town for the annual Hemingway Lookalike Contest. And don't miss the "running of the bulls" down Duval Street, where these same men climb aboard fake wooden bulls and reenact one of Hemingway's favorite activities.
New Orleans Tennessee Williams Festival
Another literary great who finds himself eponymously celebrated by a festival is playwright Tennessee Williams. The event in question is the New Orleans Tennessee Williams Literary Festival, which has been running for a quarter of a century in the Big Easy. Top-notch playwrights, authors, actors and speakers gather to sit on panels and also provide master classes in their specialty. And don't miss the "Stella!" shouting contest, based on the scene drawn from the play-turned-movie, "A Streetcar Named Desire," originally made famous by actor Marlon Brando.
North Carolina Literary Festival
Not to be outdone, the North Carolina Literary Festival is a huge event that draws dozens of major and emerging writers to speak about their craft, connect with fans and sell books. A-list writers like John Grisham, R.L. Stine, and Tobias Wolff are just a few of the writers that have graced the stage in years past. The North Carolina Literary Festival is held every other year on a rotating basis between various college campus locations throughout the state.
Photo Credits
Handout/Getty Images News/Getty Images