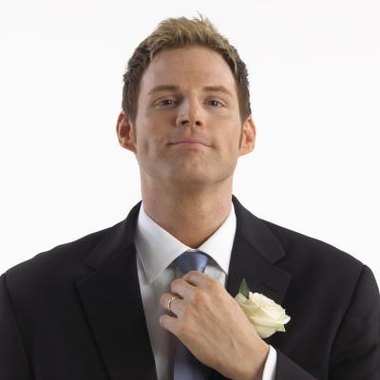 Etiquette icon Emily Post says that the polite timeline for sending out invitations to guests ranges from one week to two months depending on the importance of the affair. This valuable piece of correspondence is a key communique for guests. The invitation is your chance to guide the tone and theme of your party, right from the start. If a dress-up or black tie event is what you had in mind, simply add this information to the invitation in a prominent yet tasteful fashion.
Items you will need
Invitations and envelopes
Formal Events
Step

1
Select a formal white, gray or pastel paper invitation and envelopes for formal events. Write the invitation information or have it printed using elegant script.
Step

2
Write a headline that sets the tone for your party, such as "You're Invited" or "Your Presence is Requested."
Step

3
Pen the basics on the left side of the page including the date, time and place. On the bottom line write, "This party is black-tie formal." Or write, "This is a formal event."
Step

4
Add details on the right side of the page such as "Dinner will be served at this formal event at 7 p.m.," or "Please dress cocktail casual."
Step

5
Follow up with guests to verify that they received the invitation. Tell them how excited you are about dressing up for the event.
Costume Parties
Step

1
Pick an invitation that suits your party theme. For instance, if you are having a Western-style barbecue, choose an invitation that has suitable graphics such as horseshoes or cowboy boots.
Step

2
Write the party details such as the time, date, place and entertainment on the left side of the page.
Step

3
Pen the costume request on the right side of the page. Tell guests you'll give a prize for the best or funniest costume.
Step

4
Write a funny line at the end dropping a hint about what your costume will look like. This will encourage guests to dress up since they know you will.
Tips & Warnings
Enlist the help of friends to coax shy guests to dress up.
Photo Credits
Jupiterimages/Comstock/Getty Images