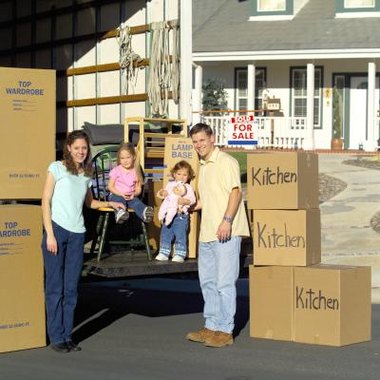 Located in the far northwestern corner of Minnesota, the city of Lancaster sits in Kittson County. According to 2009 Census data, 300 people lived within the town's limits. The town of Lanscaster encompasses about 2.2 square miles. About 154 households sit within the town's city limits, according to LakesnWoods: A Guide to Minnesota Communities. The community was first Incorporated on September 30, 1905.
School Information
A small community, the Lancaster School (lancaster.k12.mn.us/), serves students from kindergarten through 12th grade. In the 2005-2009 American Community Survey by the U.S. Census Bureau, 3.1 percent of the households in the town had children under the age of 5. The town's small population allows a student to teacher ratio as low 11.7 to 1, according to the Lancaster School's website. The school also provides specialized instructors for occupational therapy adapted PE, special education, physical therapy, and speech therapy. The school also has an on-site school social worker, school psychologist and school nurse.
Lodging Choices
During the relocation process, future residents of Lancaster may wish to stay at a hotel while settling in. The city of Lancaster does not offer any lodging choices. The town of Hallock, Minesota sits nine miles from Lancaster and has several motels. The Super 8 Motel Hallock (www.super8.com/), offers year-round lodging. The motel features free high-speed Internet, a free breakfast, truck parking and limited suites. The motel does not allow pets.
Camping
For those wishing to camp during the relocation process, the local Lancaster Park provides 28 campsites with individual electrical hookups. Showers and restrooms are also located at the park for campers. The park spans 287 acres and has nature trails throughout. Campers will find dining and grocery stores less than one mile from the park's boundaries. Located along the river, the campsites offer shade. Within the park exists seven miles of intermediate cross country groomed ski trails for the winter sports enthusiast. Lancaster Park State Highway 59 North 218-762-4390
Local Services and Healthcare
The Lancaster City Hall (lancastermn.org/), can help direct new residents to the local utility companies, internet, water and phone service providers for the area. Approximately nine miles from Lancaster, new residents can seek immediate health care 24 hours a day at the emergency room at Kittson Memorial Health Care Center (hallockmn.org/healthcare.htm). The Pembina County Memorial Hospital (cavalierhospital.com/), sits about 40 miles from Lancaster and offers a variety of family health care services. The facility provides a hospital and speciality clinics to meet most family's general health care needs.
Photo Credits
Brand X Pictures/Brand X Pictures/Getty Images