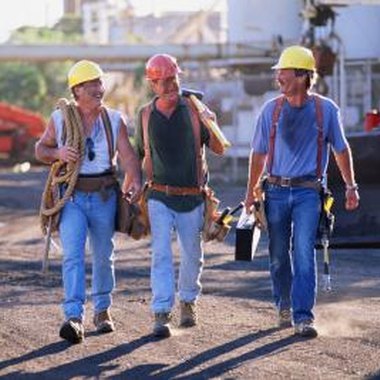 Labor Day is a celebration of the American worker, celebrated on the first Monday of September every year. The holiday is marked around the country by a day off from work, barbecues, and community celebrations. In Terre Haute, Indiana, residents celebrate with an annual parade that has become the largest in the state.
History and Overview
In 2011, Terre Haute will celebrate its 30th annual Labor Day Parade, a testament to the continued popularity of what is now the largest such parade in Indiana. In recent years, the parade has drawn approximately 8,000 spectators and participants, including Democratic party hopefuls and labor union officials and presidents. The parade typically includes floats, classic cars, work trucks and marching bands.
Logistics
Typically, the parade starts sometime in the late morning, between 11 a.m. and 11:30 a.m., and winds for a few hours through the streets of Terre Haute. The parade usually runs from the intersection of 10th and Wabash Street and ends at Fairbanks Park, where the festivities continue. The parade is free for all ages, as are the events at Fairbanks Park.
Fairbanks Park
Once the parade has finished, Terre Haute Labor Day organizers typically hold a few other events for families to enjoy at Fairbanks Park, including an annual free ham-and-bean dinner. During this perennial crowd-pleaser, political, civic, and labor union speakers address the crowd about labor issues, which has become the traditional way to end the parade.
Banquet
Besides the parade and the Fairbanks Park events, Terre Haute also hosts a Labor Day Awards Banquet starting at around 6 p.m. after the Fairbanks Park speeches. Here, local workers, labor union officials and politicians are honored for their service to help laborers in Terre Haute and beyond. In addition to these awards, local leaders continue to address the labor issues touched on during the Fairbanks Park lunch.
Photo Credits
Thinkstock Images/Comstock/Getty Images